Looking for some seasonal inspiration to highlight your dessert table at Christmas? This list has over 34 recipes for Christmas pies ranging from classics to recipes that are a bit more unique. You'll be sure to find a little something for everyone!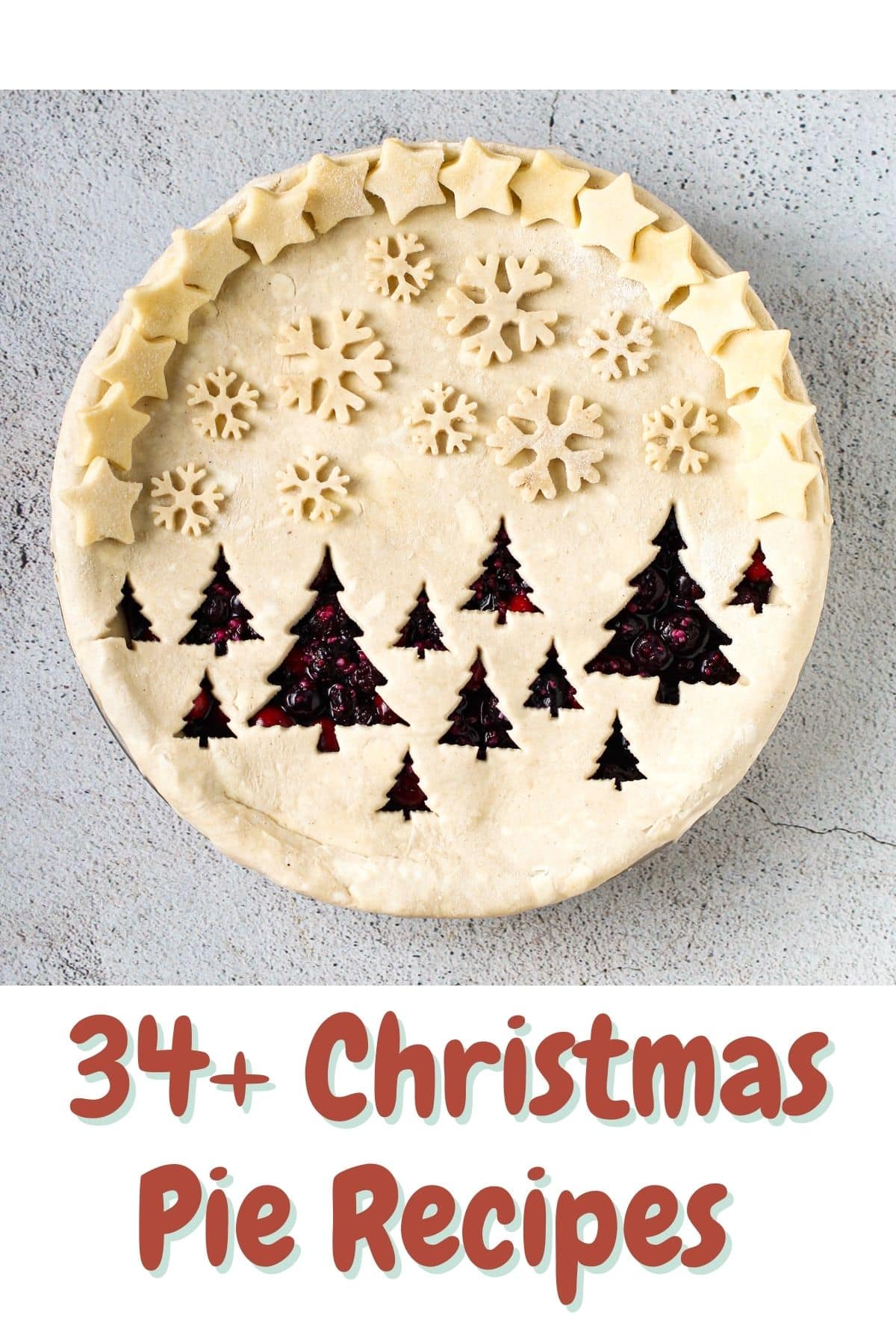 Don't let Christmas cookies hog all of the spotlight this holiday season! Everyone is going to love you if you show up to the party with a pie or two in tow! Below is a list of over 45 Christmas pie recipes with a little something for everybody, ranging from classic to more unique.
New to pie in general? Check out my top 10 Tips for Perfect Pies.
Classic Christmas Pies
Looking for a classic? Here are some traditional recipes to include with your holiday, like pumpkin, apple, and other fruit pies. There are also some spins on the classic flavors, too!
Easy-To-Make Christmas Pies
These pies are the real easy peasy pies to put together for your Thanksgiving if you are new to making pies in general. They all have an option for a crumb crust, and many don't even need to be baked, which makes them even easier! While I will say that many of the recipes on this site offer as much guidance as possible so that anybody can make any pie, this list here are the ones that anybody should be able to knock out of the park.
Unique Christmas Pies
Want to make a dessert that is going to stand out? Any of these unique pie recipes will make your Christmas table memorable.
Some of the links on this page may be affiliate links. Everyday Pie is a participant in the Amazon Associates Program. As an Amazon Associate I earn from qualifying purchases, at no extra cost to you.