Here are 29 delicious Fruit Pie Recipes that are perfect for celebrating the best of the growing season.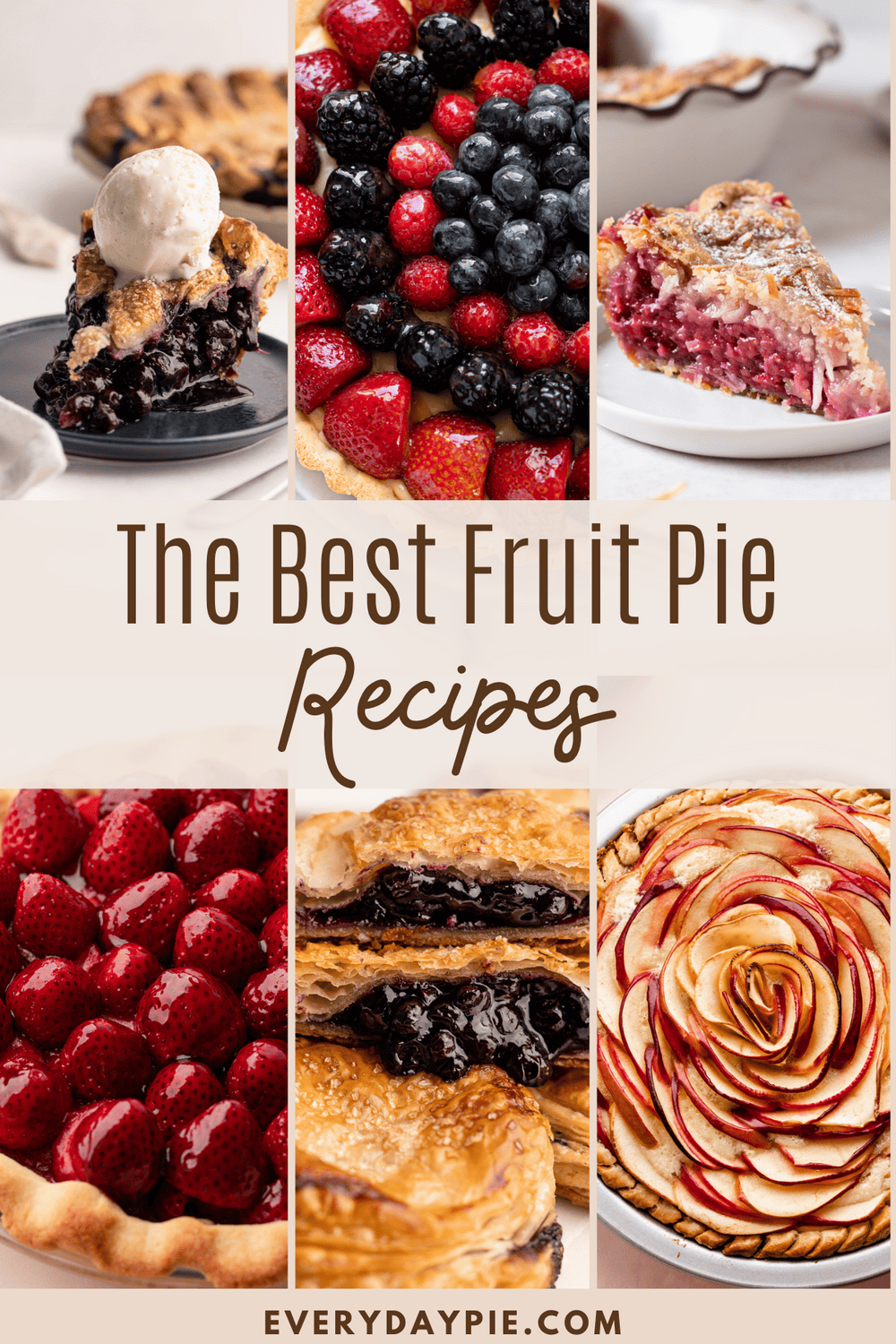 There is no better dessert out there than a well-made fruit pie, especially (but not exclusively) when it has an amazing flaky pie pastry. Whenever I'm testing a new one, and I take that first bite, it's like I had somehow previously forgotten and I'm always blown away by how unbeliavably good it is.
Got less than perfect fruit? Pies have an amazing way of turning ho-hum fruit into something truly spectacular. And if you've got beautifully ripe and flavor fruit to start with? Well, it can turn the perfect into extraordinary.
Today I'm sharing a list of 26 Amazing Fruit Pie Recipes, worth making in all four seasons, but especially in those late summer and early fall days. Go ahead and bookmark this page for the next time you need an amazing fruit pie recipe!
The list of fruit pie recipes will descend in order of spring pies through until winter pies!
Pin it for later: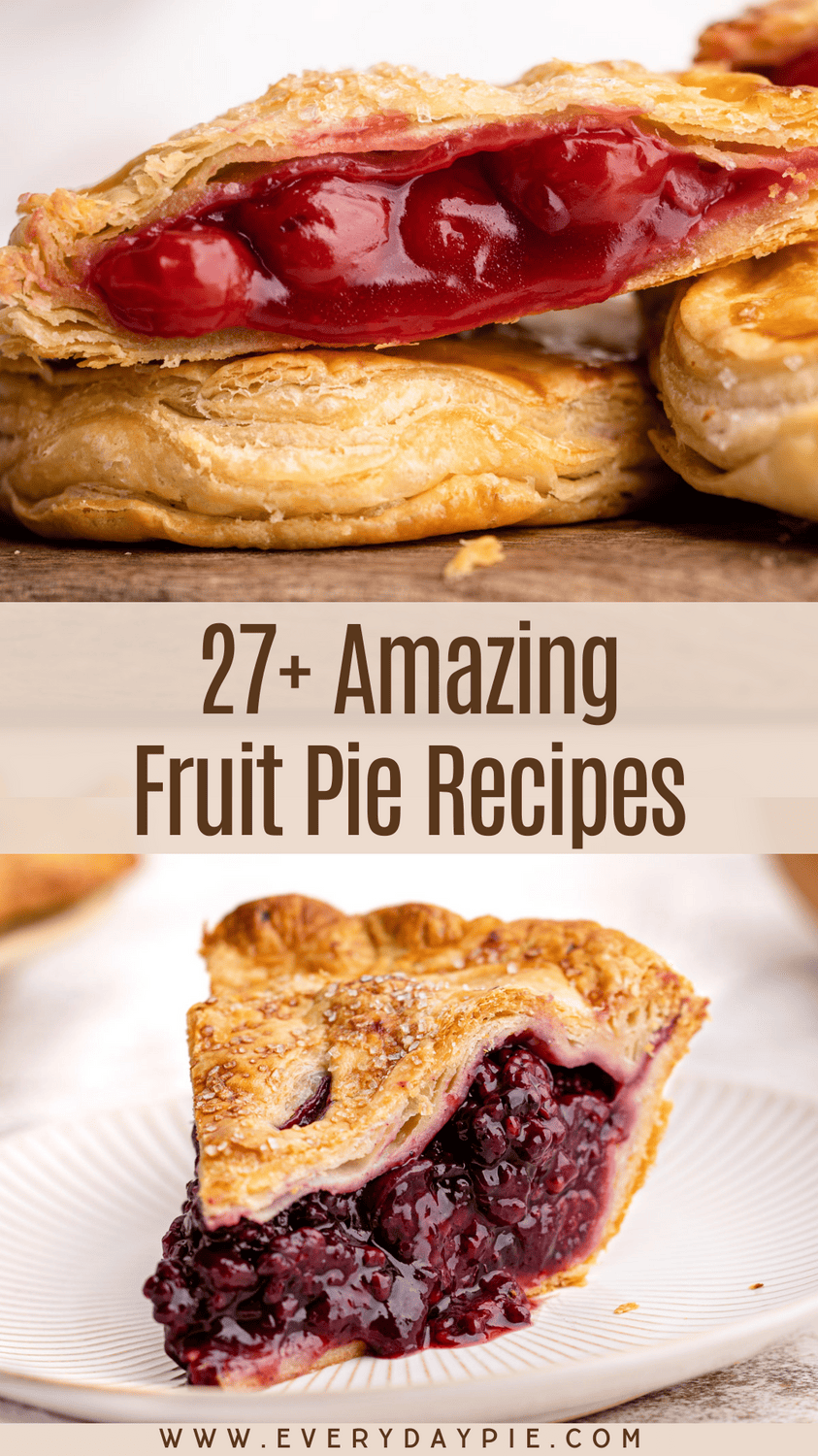 Some of the links on this page may be affiliate links. Everyday Pie is a participant in the Amazon Associates Program. As an Amazon Associate I earn from qualifying purchases, at no extra cost to you.