This Orange Creamsicle Pie features a creamy and vibrant vanilla orange filling with a sweet and crunchy shortbread crust. It's a no-bake cheesecake-style pie that captures the essence of the classic Creamsicle.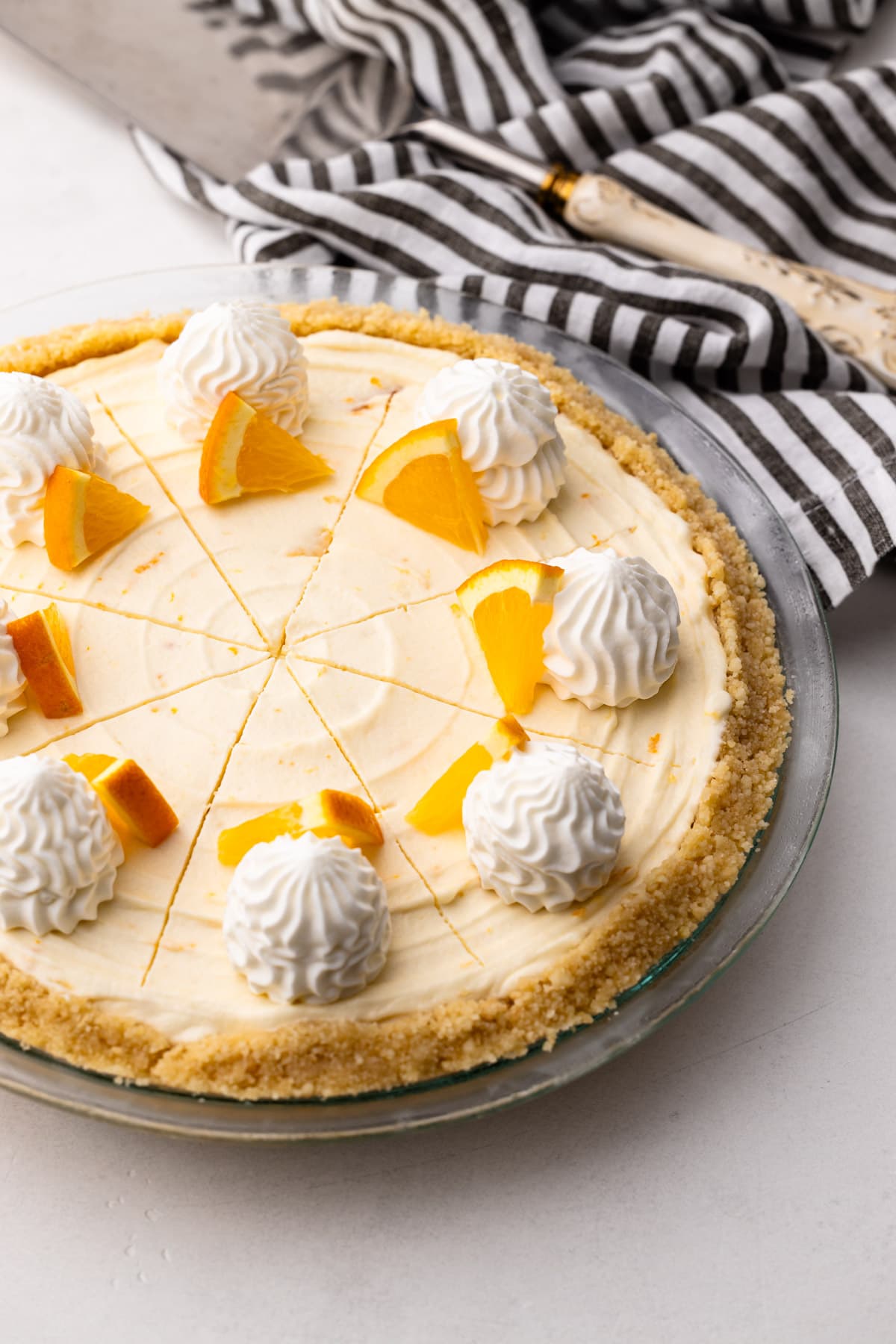 No-Bake Creamsicle Pie
This Creamsicle Pie is what is known as a no-bake cheesecake-style pie. It uses homemade whipped cream and cream cheese to create a base layer that is flavored with orange and vanilla.
Originally published in 2019 as one of the earliest recipes on this website, I decided it was time to update the photos. As I remade this pie, it reminded me of how I initially came up with the idea. At that time, I was freelance testing recipes for a magazine and had a surplus of homemade orange marmalade that I didn't know what to do with. On a whim, I added it with some cream cheese and a few other ingredients, and much to my surprise, it tasted just like a creamsicle! After refining the recipe following that initial test, I realized it was worth sharing on this website.
This pie can be prepared in advance and stored in the freezer until you're ready to serve it. It's ideal for hot summer months when the thought of using the oven feels like too much effort. Or just anytime you are looking for a super easy no-bake delicious dessert, regardless of the weather outside.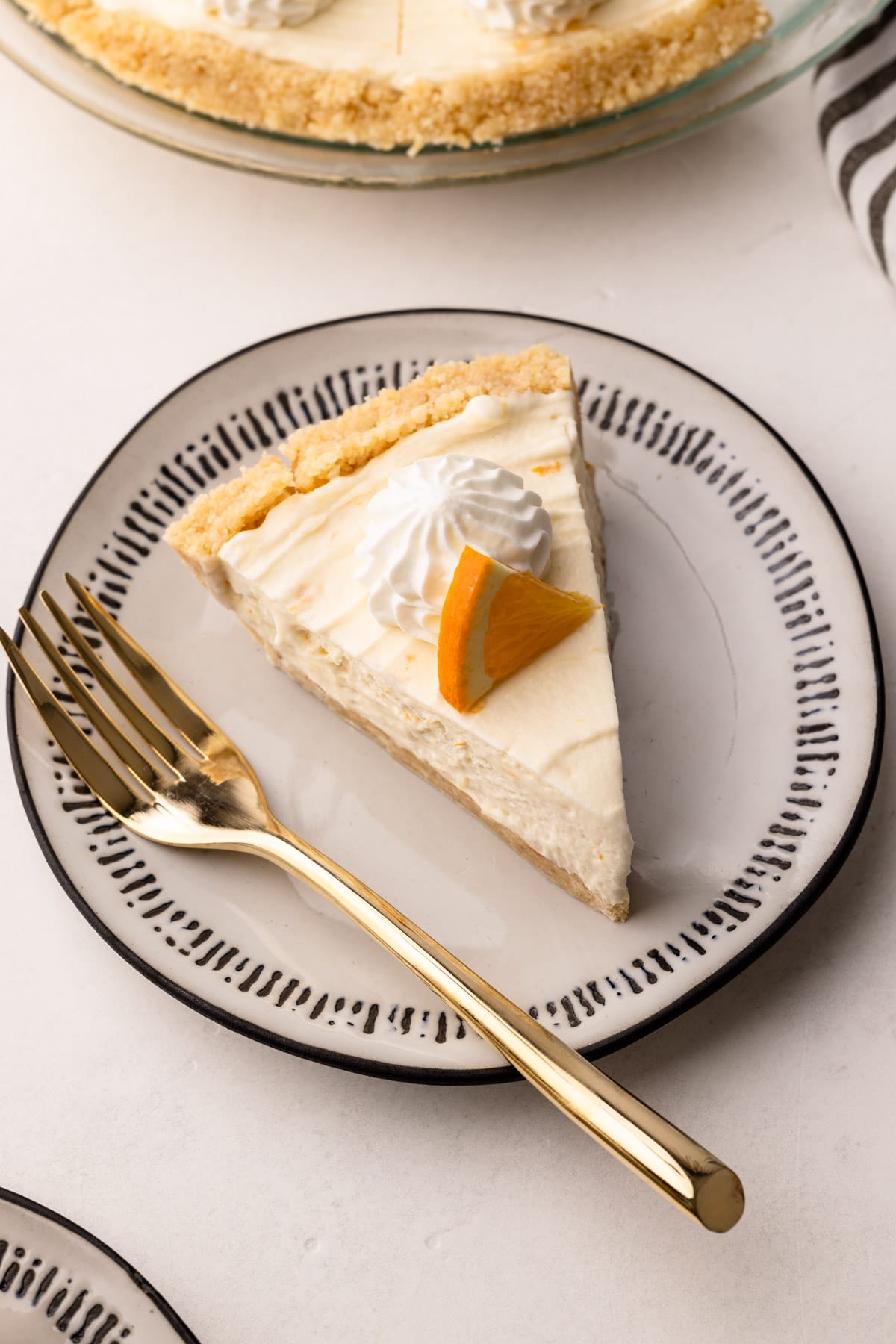 Ingredients Needed
Here is an overview of the ingredients needed for this recipe. The full recipe is listed below in greater detail.
shortbread cookies (this is for the pie crust, see other options below in the "Pie Crust Options" section)
cream cheese (make sure to use the regular block cream cheese and not whipped cream cheese or a cream cheese spread
heavy cream
granulated sugar
oranges
orange marmalade
vanilla extract
butter
salt
Useful Tools to Make this Recipe
Here is a list of some of the primary tools I used in this recipe. You won't necessarily choose to use them all, but they are exactly what I used here. Any links may contain affiliate links.
food processor (to make the cookie crumbs
9" pie plate
citrus zester
kitchen essentials: kitchen scale, measuring cups, measuring spoons, bowl, rubber spatula, etc.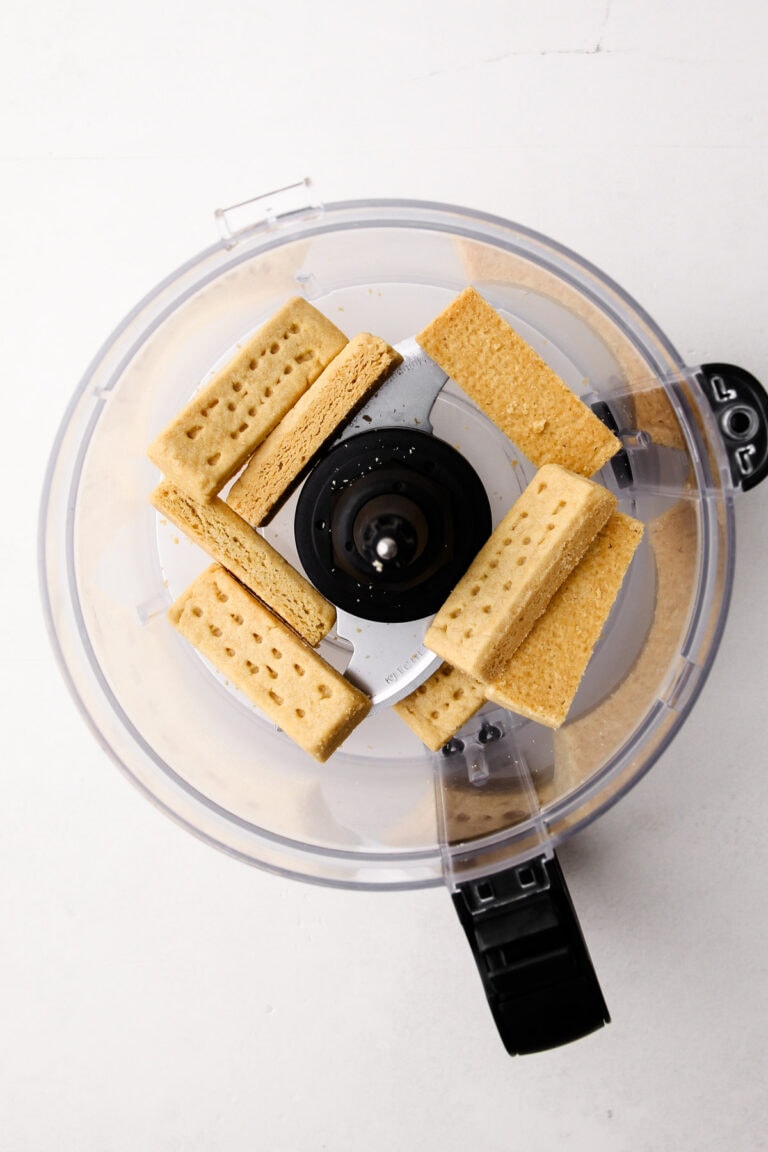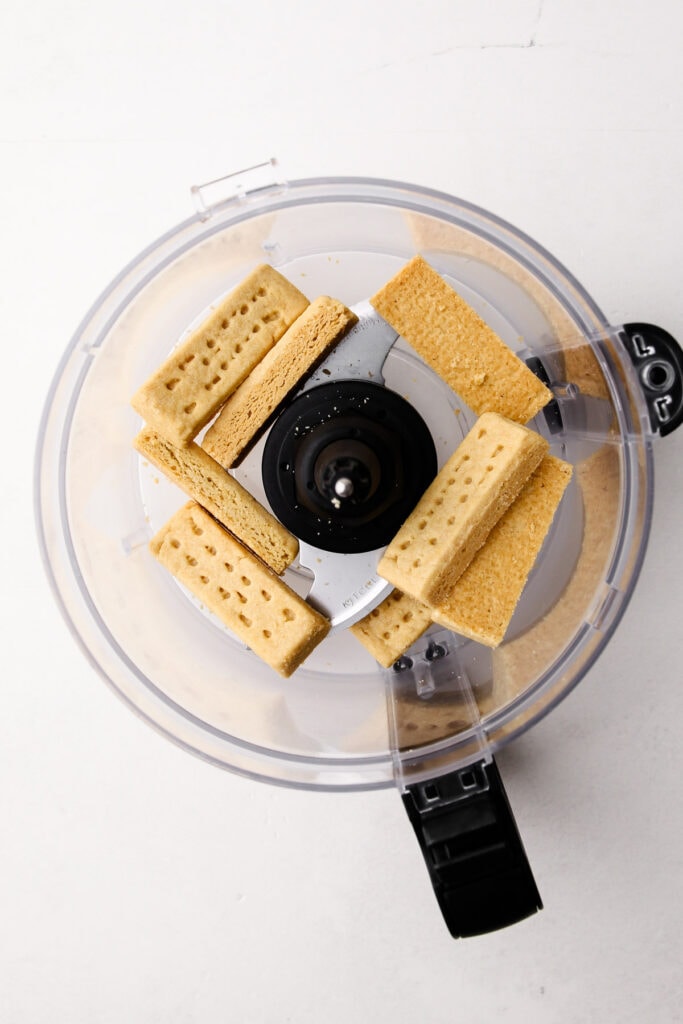 Pie Crust Options
This recipe uses a shortbread cookie crust. Shortbread cookies have a light buttery flavor that pair well with this creamsicle filling and they are a great cookie to crush up and turn into a pie crust.
Crumb crusts are awesome because they don't require much work. They are also a great option because of the contrasting textures they lend to the pie, particularly when it comes to this creamy orange filling.
However, I've also made this with a Graham Cracker Crumb Crust too, and that works well!
A Vanilla Wafer Crust is also a good option!
If you are using the shortbread cookie crust, you do not (and should not) parbake it.
However, if you use the graham cracker crust or vanilla wafer crust, you can parbake it for a better flavor and sturdier crust. Check out the post dedicated to making a Graham Cracker crust for more info on that.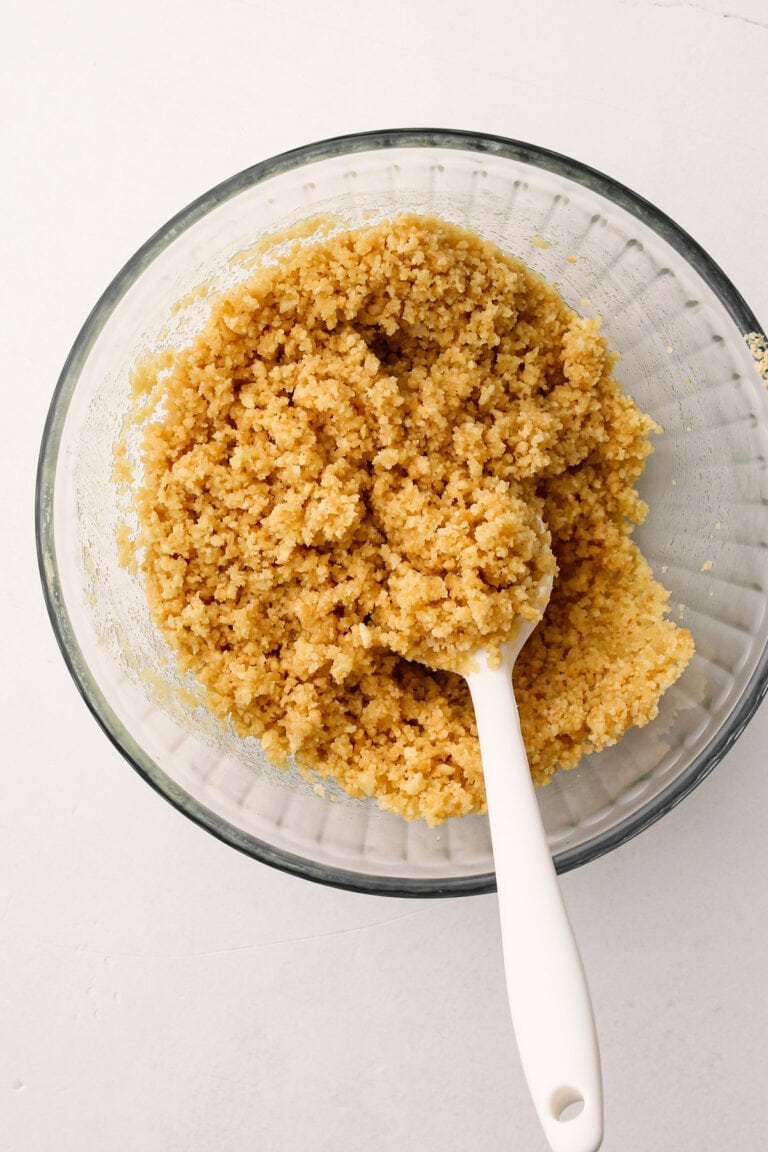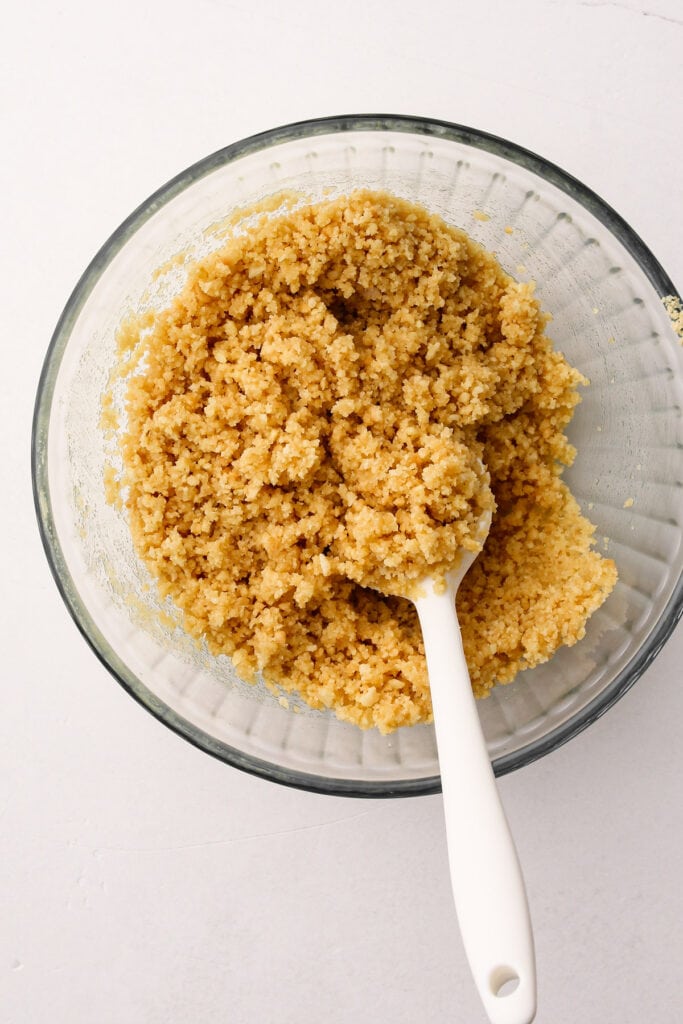 Making the No-Bake Cheesecake Style Filling
There are various ways to make a no-bake cheesecake-style pie, but one stands out in terms of flavor and texture. I want to talk about the various methods, and why I think this recipe results in the best pie.
One is to use gelatin to help set up the cream cheese and cream filling. This results in a light and airy texture that is a bit more set but a little less creamy. This is a very stable pie and can be at room temperature for a greater period of time due to the gelatin.
The second is to make a chiffon pie which relies on gelatin, egg whites and whipped cream to stabilize. This is similar in texture and taste to the gelatin set pie. Chiffon pies almost taste like clouds!
The third method uses whipped cream, whipped to stiff peaks, to stabilize the cream cheese filling. It yields a creamy and tangy result but is slightly less stable than the previous two methods.
This Creamsicle Pie recipe follows the third method, which I believe has the best flavor and texture despite being the least stable.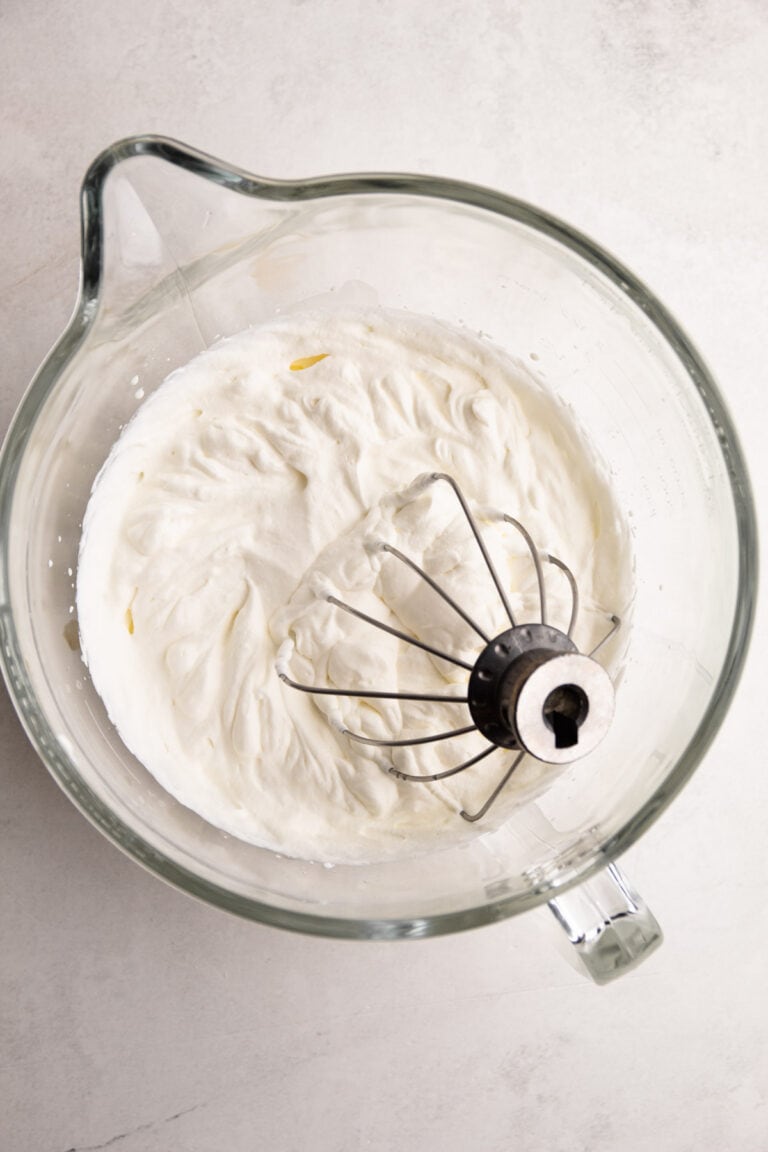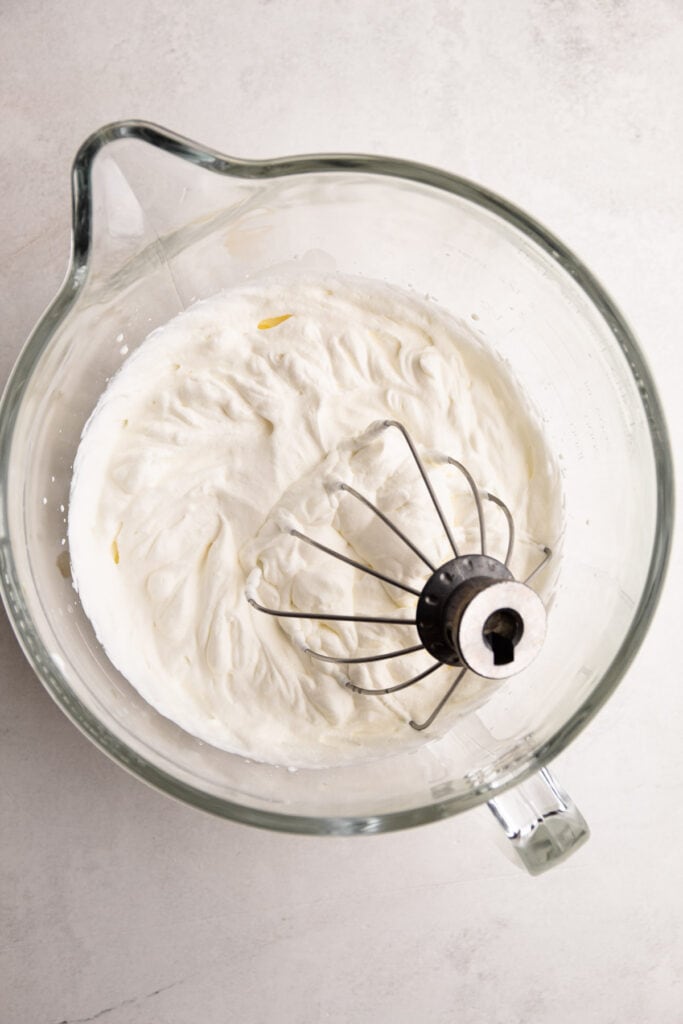 Here is an overview of how to make it (with the full recipe written below this article in the recipe card):
whip the cream until stiff peaks form, then set it aside
whip the cream cheese, sugar, zest and marmalade
fold the set aside whipped cream into the whipped cream cheese mixture
Some tips:
"Stiff peaks" have formed when you pick up the whisk, and the whipped cream holds a peak without it moving at all
Gently fold the whipped cream in, being careful not to deflate it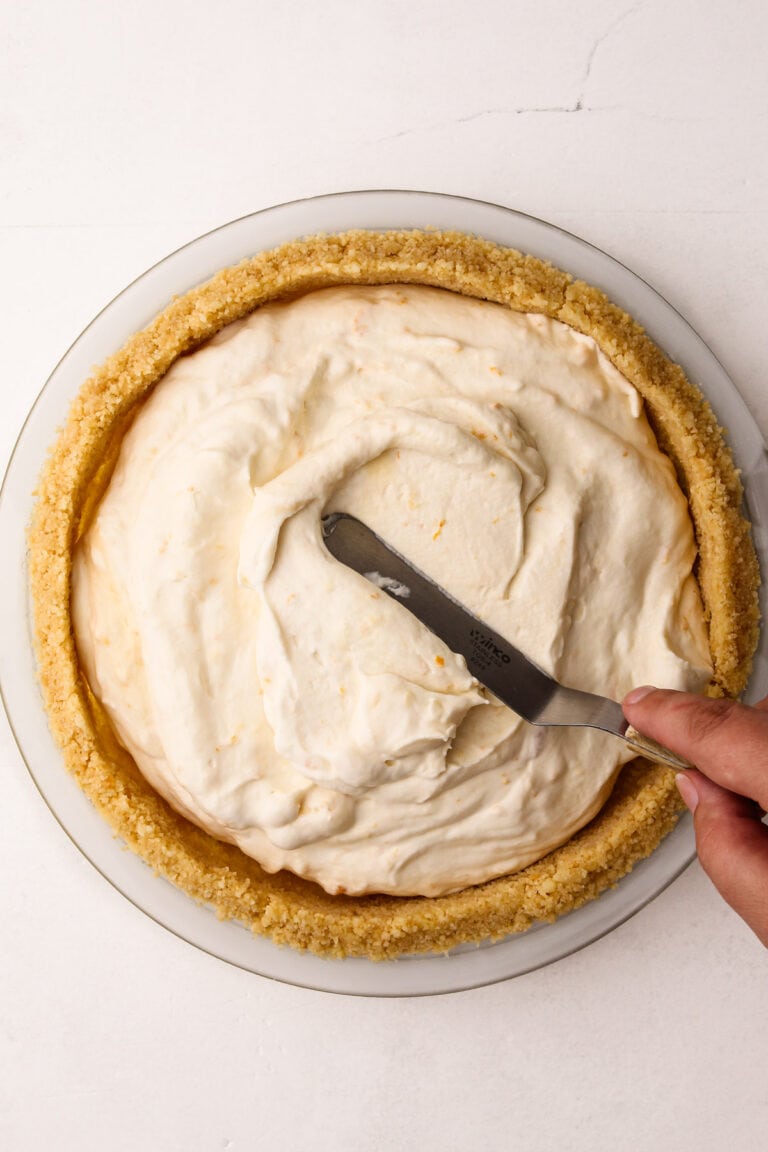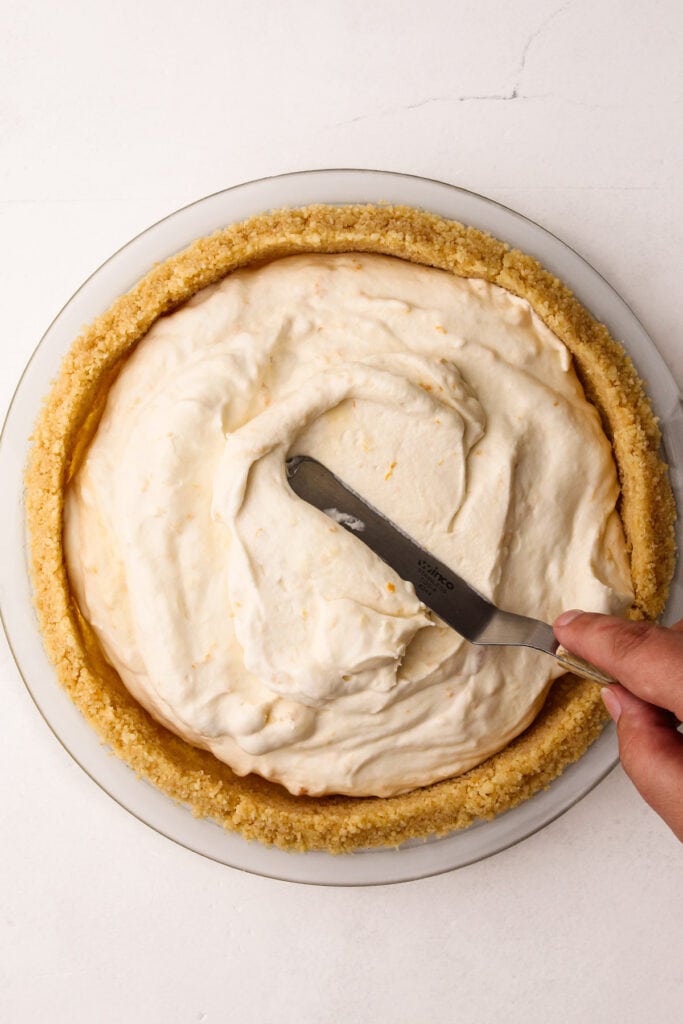 The assembled pie needs to be chilled in the refrigerator or the freezer to set up. It needs at least 4 hours of chilling time, but letting it chill overnight is recommended for the perfect texture.
To compensate for its less stable nature, I recommend utilizing the freezer. For optimal results, freeze the pie for 30-60 minutes before serving (see How to Serve It for more info on this).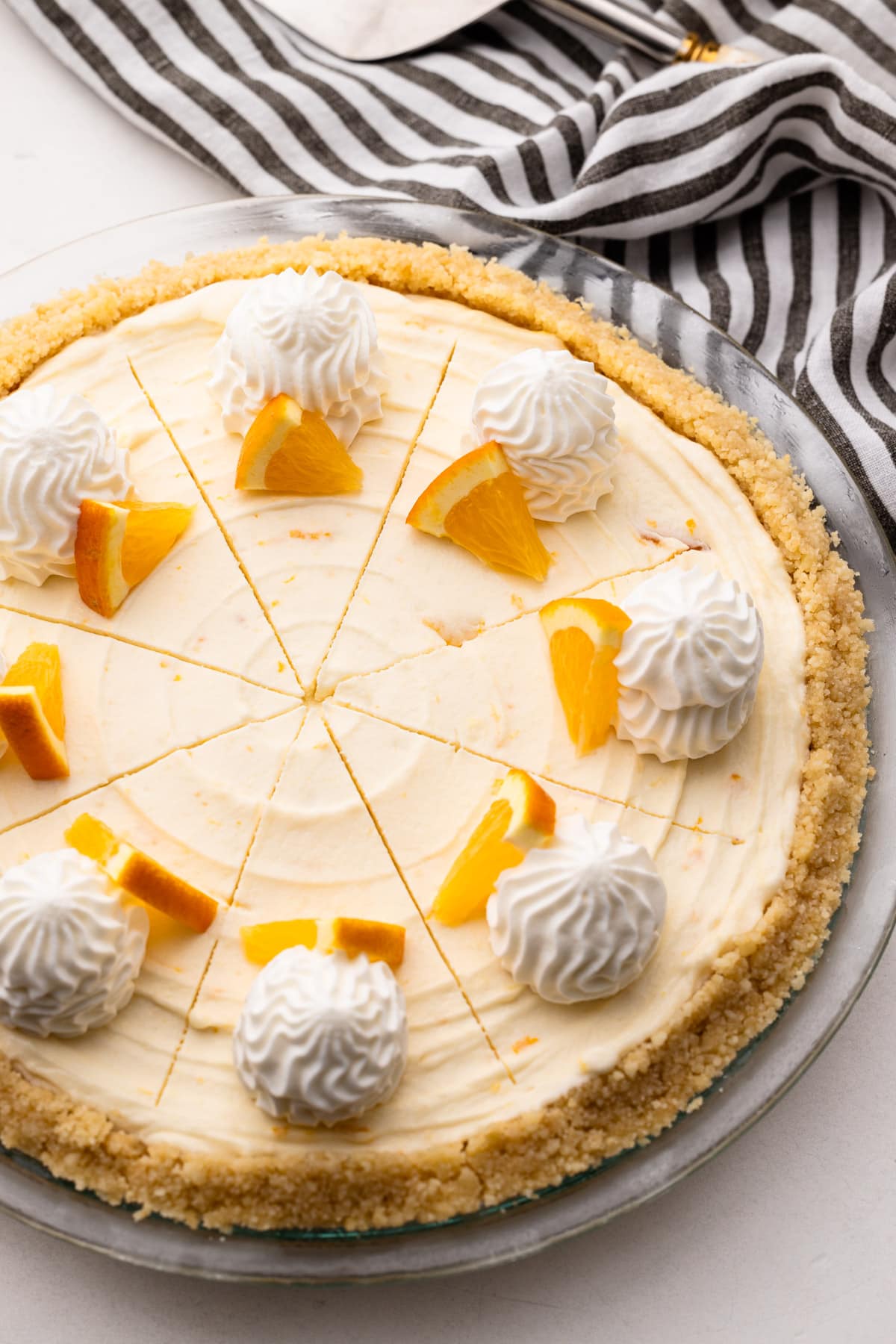 How to Decorate and Garnish
As this is such a simple pie, a simple garnish will suffice! You can top with some orange slices and whipped cream for a pretty presentation.
Similarly, you can zest an orange over the top or use an offset spatula to create a swirl effect.
Or lastly, you could drop some dollops of warmed marmalade on the pie and swirl them around the top to create a marble effect.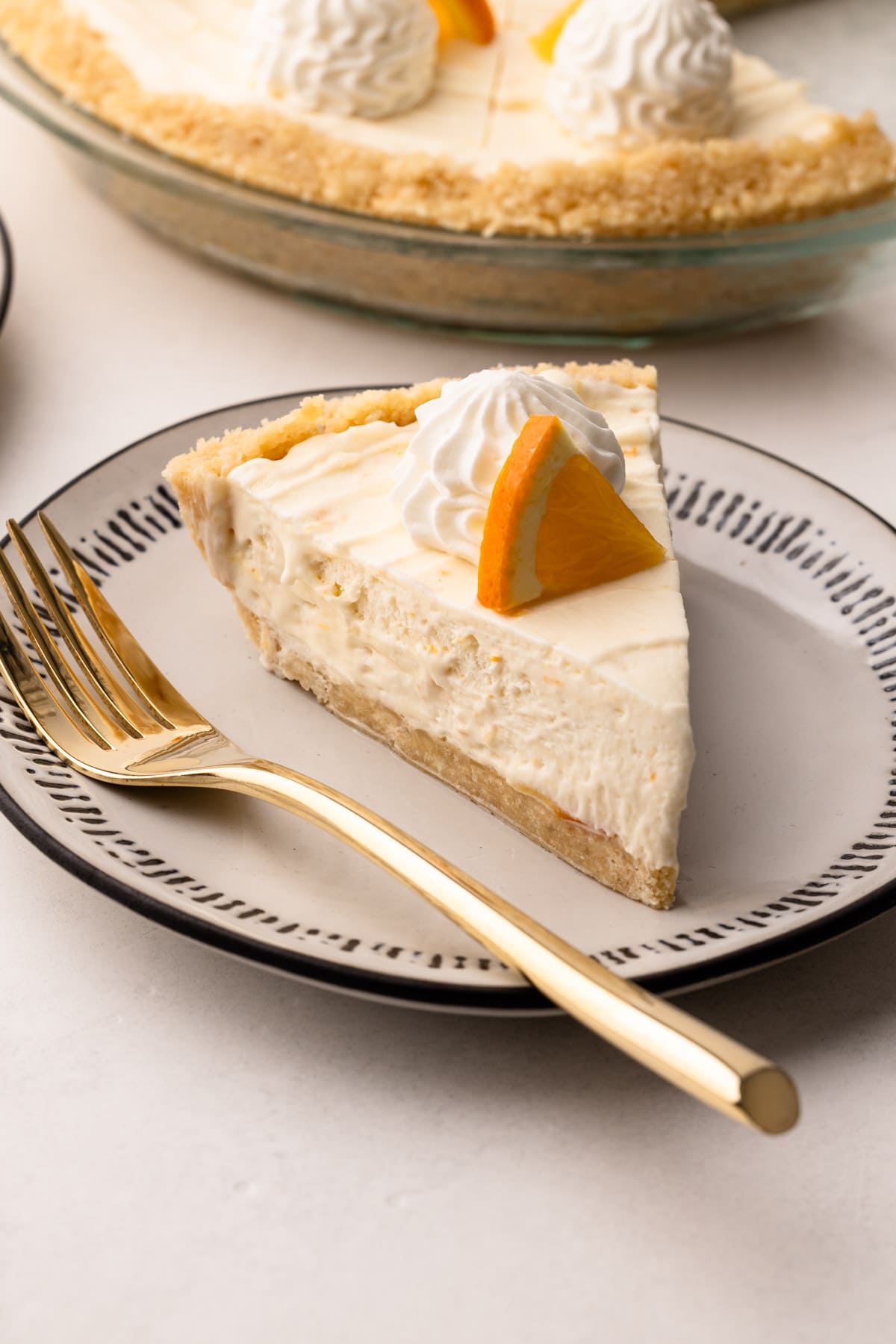 How to Serve It
This pie should be served very chilled, either from the fridge or the freezer. It can be made up to 1 day ahead of time if stored in the refrigerator or up to 1 month if frozen. Do not top it with any extra whipped cream until ready to serve.
If serving from the refrigerator, it's suggested to freeze the pie for 30 to 60 minutes prior to slicing. This step isn't mandatory, but it helps to achieve cleaner and more presentable slices.
To serve from the freezer, let the pie sit at room temperature until it's easy to slice, about 15-30 minutes, depending on how warm your kitchen is.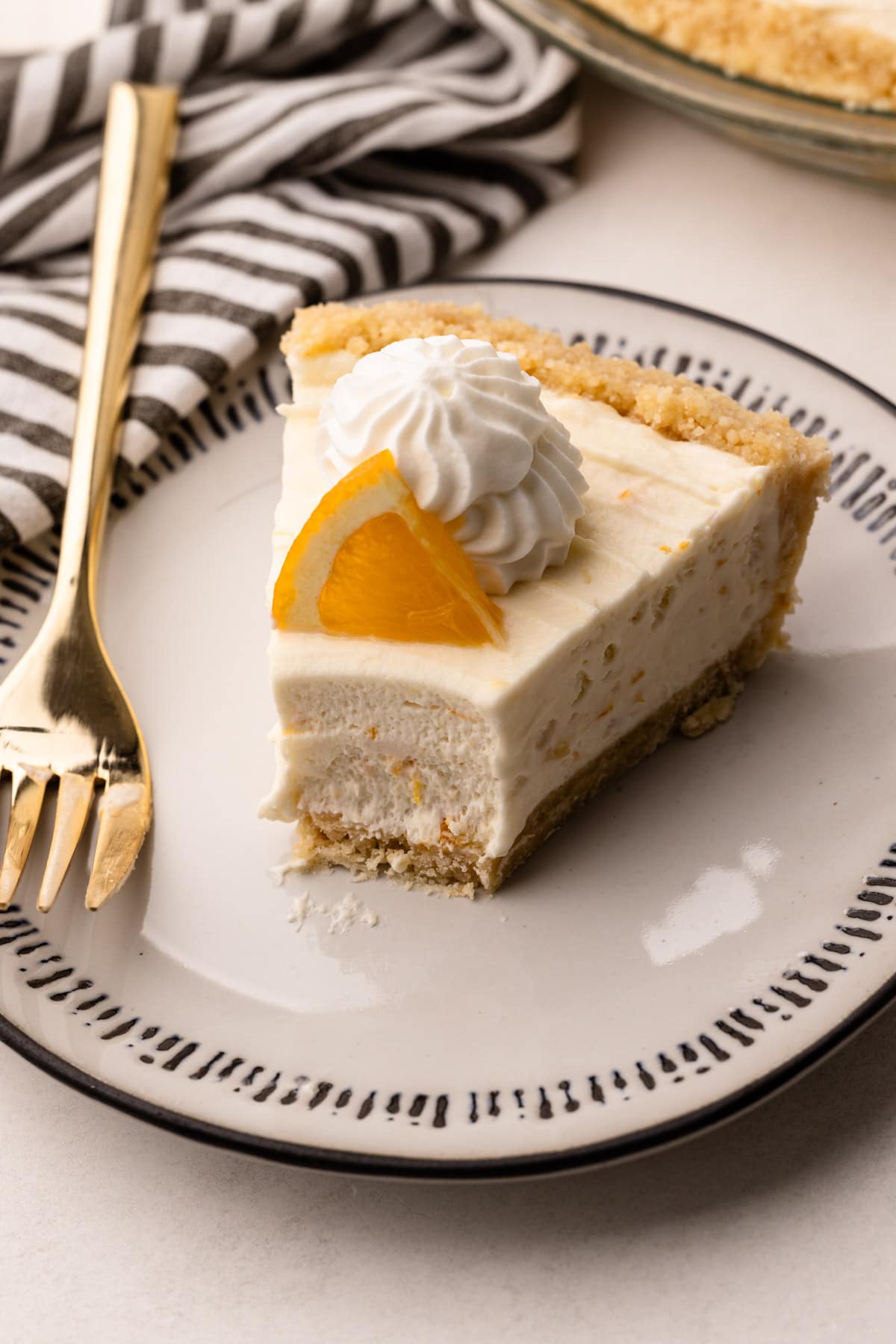 More No Bake Pie Recipes
I am so honored when you make a recipe from my site! If you make this Creamsicle Pie, please leave a comment and a star rating with your experience! If you have any questions about this recipe, feel free to comment here, too!
Print
Full Recipe
Orange Creamsicle Pie
This Orange Creamsicle Pie features a creamy, vibrant vanilla orange filling with a sweet, crunchy shortbread crust. It's a no-bake cheesecake-style pie that captures the essence of the classic Creamsicle. This recipe instructs to make a shortbread cookie crust but also works in a graham crack crust.
Author: Kelli Avila
Prep Time:

00:20

Chilling Time:

04:00

Cook Time:

00:00

Total Time:

4 hours 20 minutes

Yield:

Serves 8-10

Category:

Sweet Pie

Method:

No-Bake
For Shortbread Cookie Crust:
8 ounces

(

2 cups

) shortbread cookie crumbs

4 tablespoons

(

58 grams

) unsalted butter (or more if needed), melted

2 tablespoons

(

24 grams

) granulated sugar
Pinch of salt
For Creamsicle Filling:
1 cup

(

227 grams

) heavy cream

8 ounces

(

227 grams

) cream cheese, softened

½ cup

(

100 grams

) granulated sugar

⅓ cup

orange marmalade (store-bought or homemade)

2 teaspoons

orange zest (from

1

orange)

1 teaspoon

vanilla extract
Whipped cream, for garnish
Instructions
Make Shortbread Pie Crust (see note about alternatives):
Add crumbs, butter, sugar and salt to a medium bowl and mix together. The mixture should be damp, like wet sand, and will hold together when squeezed. If it is too dry, add a tablespoon more melted butter at a time. If it's too wet, add a tablespoon more cookie crumbs until it's the correct consistency.
Pour the crumbs into the pie plate and start pressing them up the sides of the pie plate to form the edges first. Once the edges are formed, work the crumbs down to evenly distribute them into the bottom of the pie plate. Then pack it down into an even layer using a flat-bottomed measuring cup.
Make Creamsicle Filling:
With a hand mixer or a stand mixer fitted with a whisk attachment, whip the heavy cream until stiff peaks form. Set the whipped cream aside in a separate bowl.
Add the cream cheese and sugar to the now-empty bowl. Beat on medium speed until completely smooth, about 2 minutes.
Scrape down the sides of the bowl and add marmalade, orange zest, and vanilla extract. Beat for a minute until fully combined.
Fold in ⅓ of the set-aside whipped cream to the orange cream cheese mixture with a rubber spatula by hand until it is completely combined.
Add the remaining whipped cream to the bowl and gently fold it in, being careful not to deflate it.
Transfer the creamsicle filling into the prepared pie crust and smooth over the top.
Place the assembled pie in the refrigerator to set up. It needs at least 4 hours of chilling time, but preferably overnight (12 hours).
Right before serving, place in the freezer for about 30 - 60 minutes for perfect pie slices.
Serve with whipped cream and orange slices.
Notes
Have a question or looking for tips? The text written above the recipe is always a great first place to start! This Creamsicle Pie was developed with love, and I always include loads of explanations, tips, step-by-step photos and technical advice shared before the recipe.
Make sure to use the regular cream cheese (that comes as a block) instead of whipped cream cheese or a cream cheese spread.
A graham cracker crumb crust or Vanilla Wafer Crust can be used in this recipe instead of the shortbread cookie crust.
If for any reason your crumb crust is extremely dry, you can add 1 tablespoon of melted butter–one tablespoon at a time–to the crumbs until they are evenly moistened. Alternatively, if your mixture is too wet and it is hard to work with, add more cookie crumbs until it is pliable.
The entire pie can be stored in the freezer, for up to 1 month after it has set up in the refrigerator. Make sure to wrap it plastic wrap well after an hour of freezing.
Keywords: orange creamsicle pie
Pin it for later: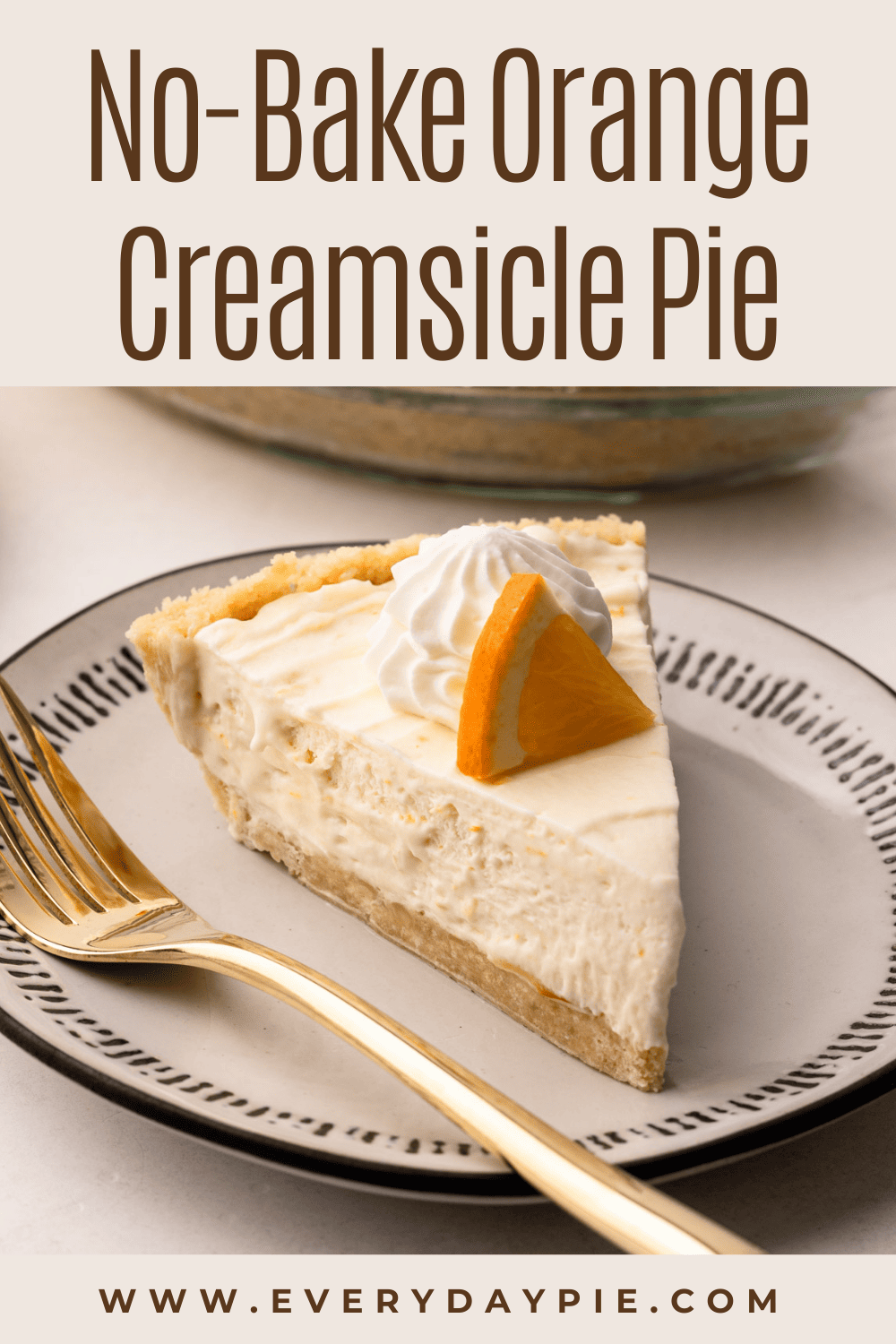 Some of the links on this page may be affiliate links. Everyday Pie is a participant in the Amazon Associates Program. As an Amazon Associate I earn from qualifying purchases, at no extra cost to you.