A list of 23 Easy Pie Recipes for the beginner pie baker!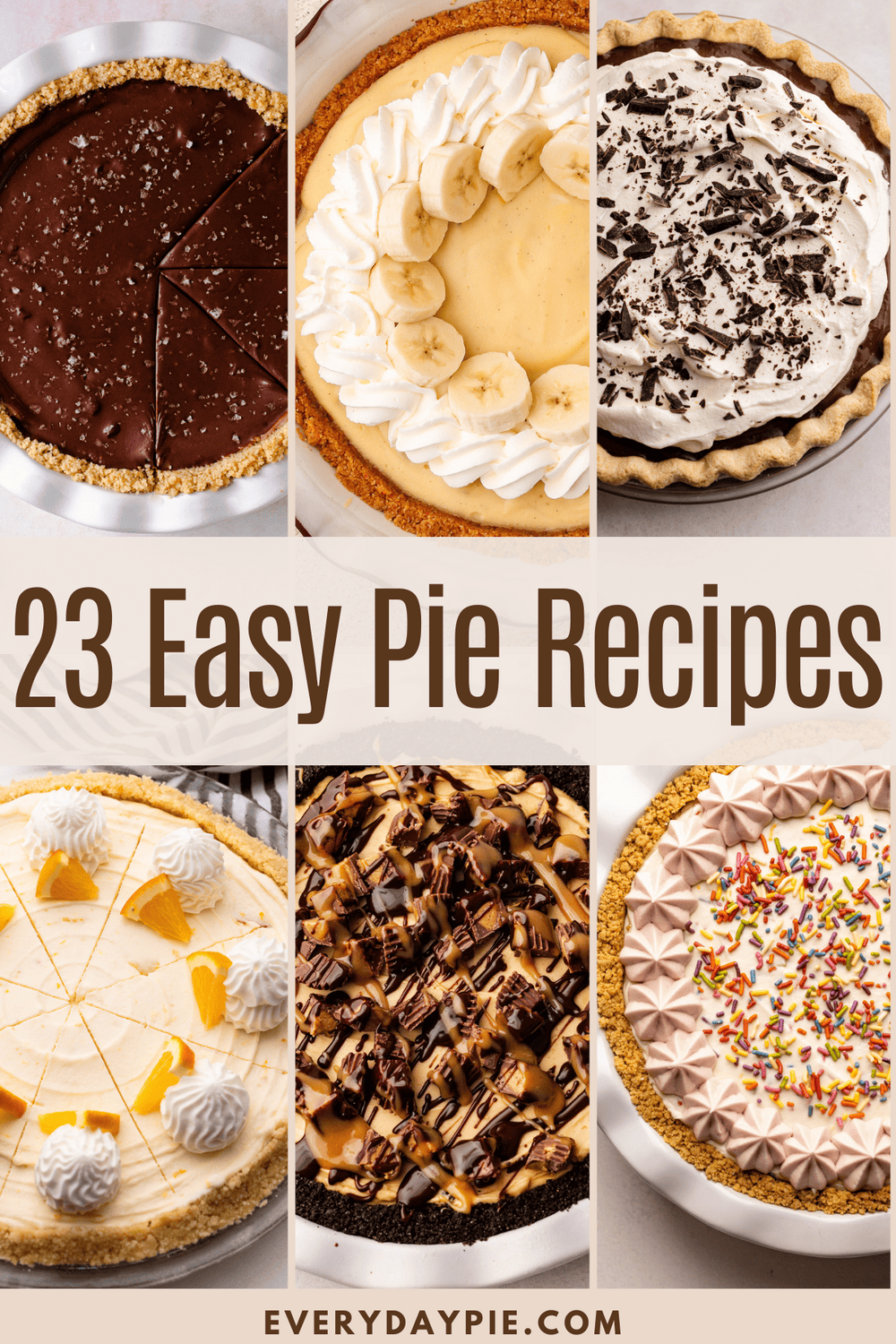 Love pie but never made one? Had a pie fail in the past and are looking for redemption? Well, this list of 23 Easy Pie Recipes is for you!
These pies are the real easy peasy pies to put together. Many have an option for a crumb crust, and some you don't even need to turn the oven on, making them even easier! While I will say that many of the recipes on this site offer as much guidance as possible so that anybody can make any pie, this list here are the ones that anybody should be able to knock out of the park.
Bookmark this page for the next time you need an easy pie recipe!
More Beginner Pie Resources:
Pin it for later: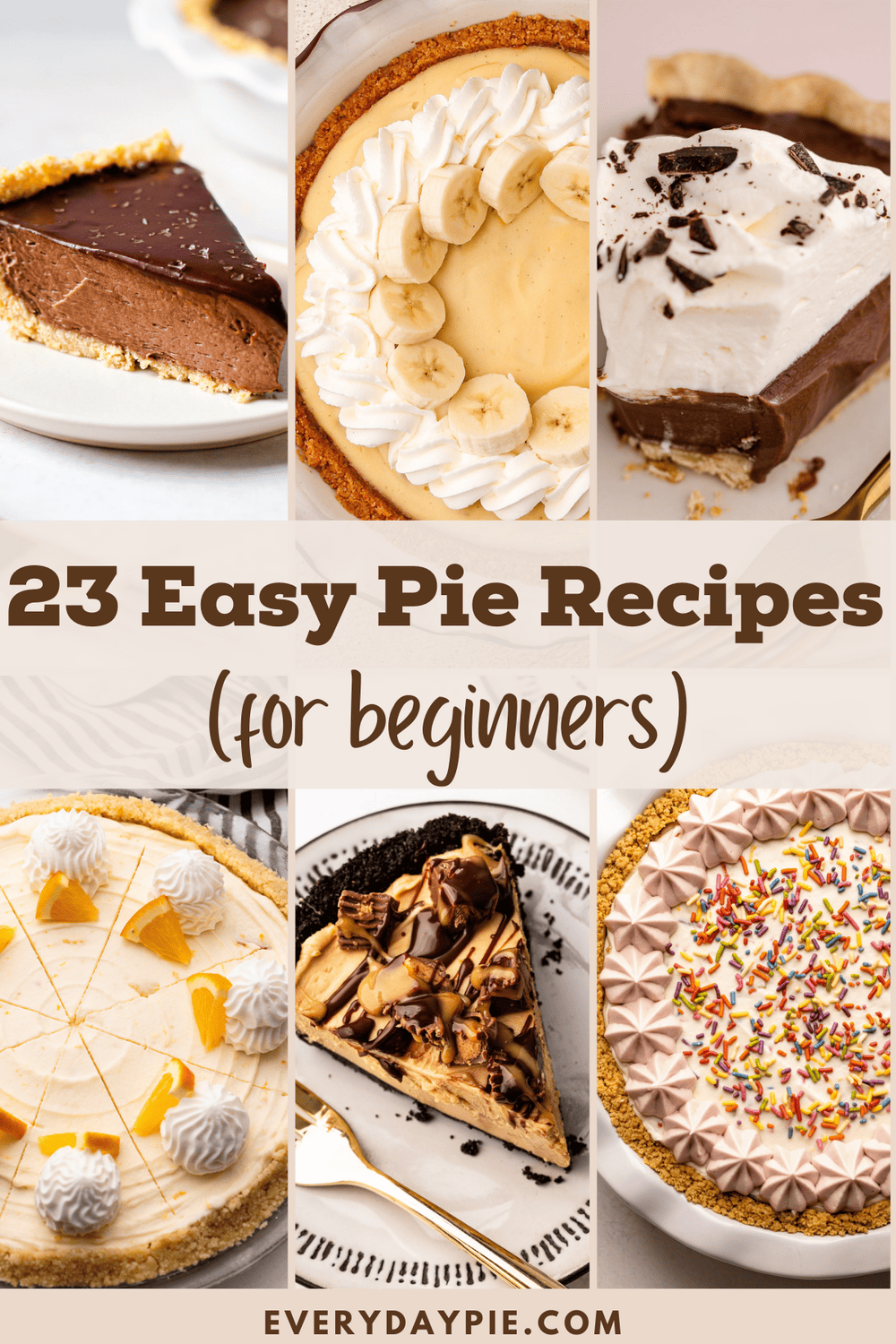 Some of the links on this page may be affiliate links. Everyday Pie is a participant in the Amazon Associates Program. As an Amazon Associate I earn from qualifying purchases, at no extra cost to you.