A list of 29 unique and amazing no bake desserts perfect for satisfying your sweet tooth while still beating the summer heat.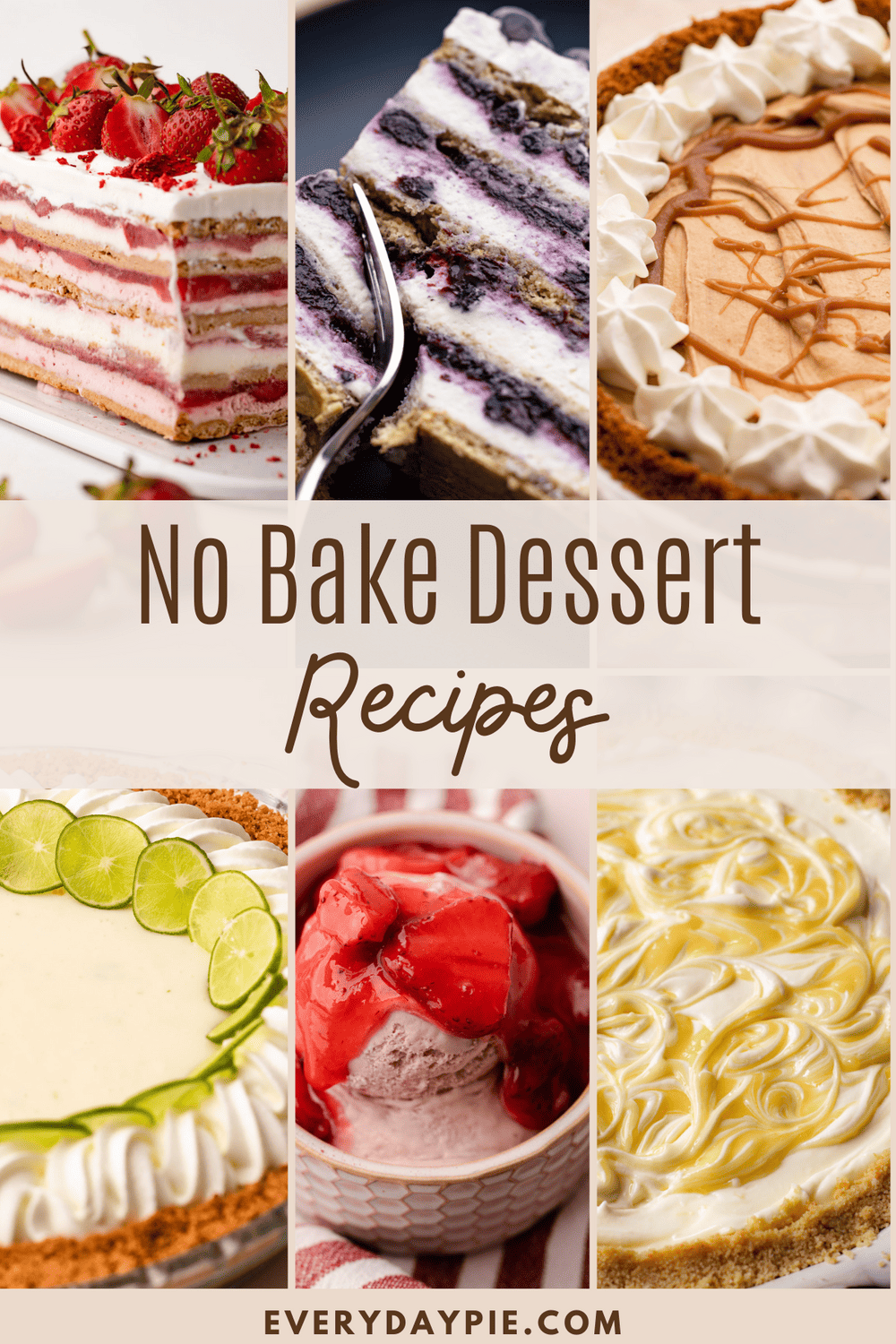 When those hot and humid days of summer make it impossible to turn on the oven, but you still need to satisfy that sweet craving, a no bake dessert is what is the perfect solution!
No-bake desserts are great because they are typically a lot easier to make when compared to their baked counterparts, they don't require an oven (which of course, makes them perfect for hot weather or when you want to keep the kitchen cool) and the possibilities are endless in terms of flavors and textures!
I'm sharing a list of all of my best no bake dessert recipes, ranging from ice creams to beautiful layered ice box cakes. Go ahead and bookmark this page for the next time you need an amazing savory pie recipe!
Pin it for later:
Some of the links on this page may be affiliate links. Everyday Pie is a participant in the Amazon Associates Program. As an Amazon Associate I earn from qualifying purchases, at no extra cost to you.