Decadent and bright, this Lemon Custard Pie has a creamy, smooth lemon filling, encased in a sweet pastry crust and garnished with a simple, yet delightful citrus whipped cream.
Lemon Custard Pie with Lemon Whipped Cream
A good custard pie should be creamy and smooth, with an undeniably obvious flavor. There is no doubt that when you take a bite of this pie, it's all about that luscious lemon filling! As if this Lemon Custard Pie wasn't enough all on its own, it's paired with a super simple and delicious tangy lemon whipped cream.
Custard pies are a bit trickier than most pies. Despite it's overall simplicity, it can be easy to over-bake them, or not mix them together correctly. But have no fear, this recipe has all the tips and tricks you need to nail this pie the first time!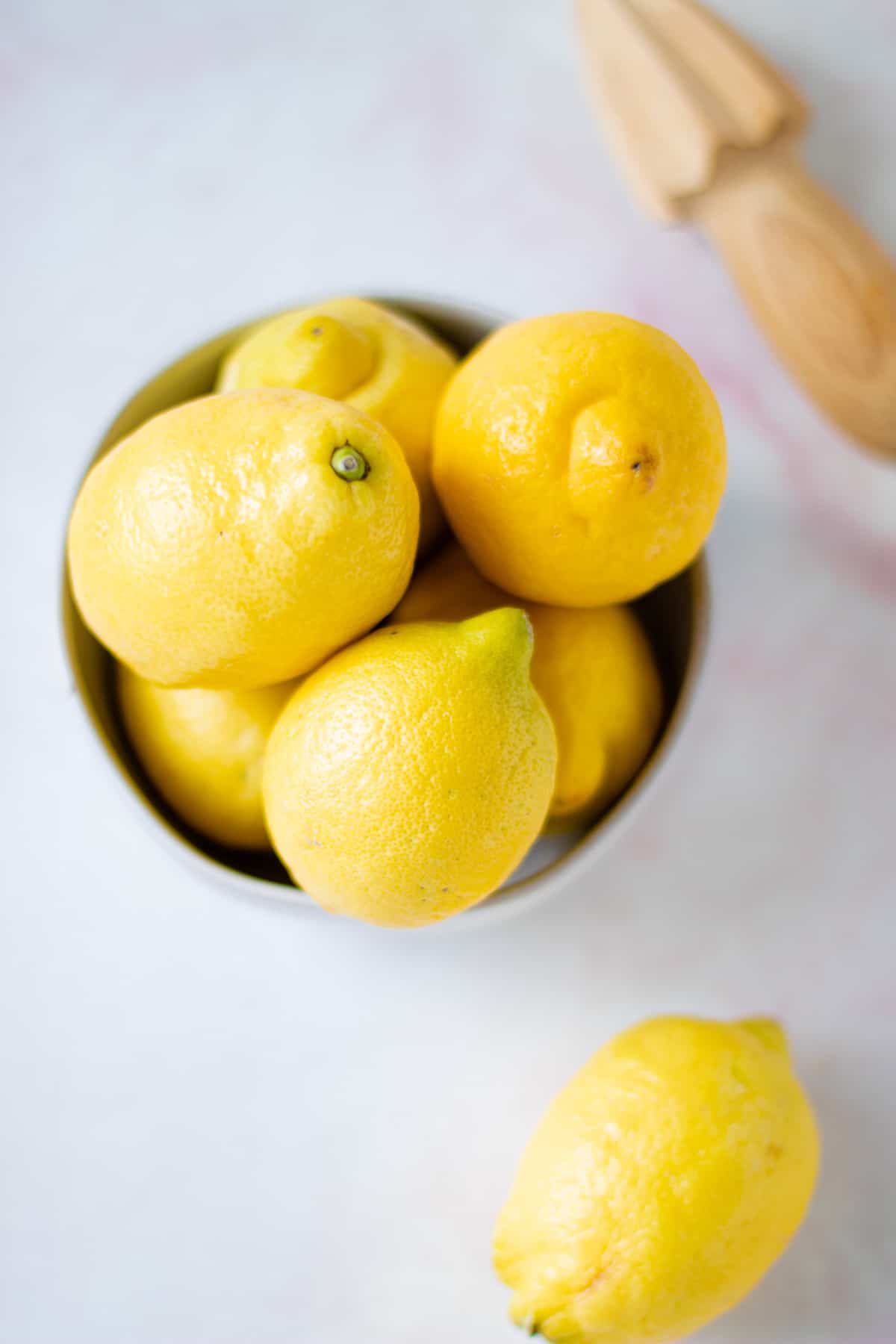 Lemon Custard Pie Ingredients
lemon juice and zest

granulated sugar

eggs
milk
salt

lemon extract (optional) + vanilla extract

sour cream (for tangy whipped cream)
heavy cream (for tangy whipped cream)
Tools Needed
baking basics: bowl, whisk, spatula, measuring cups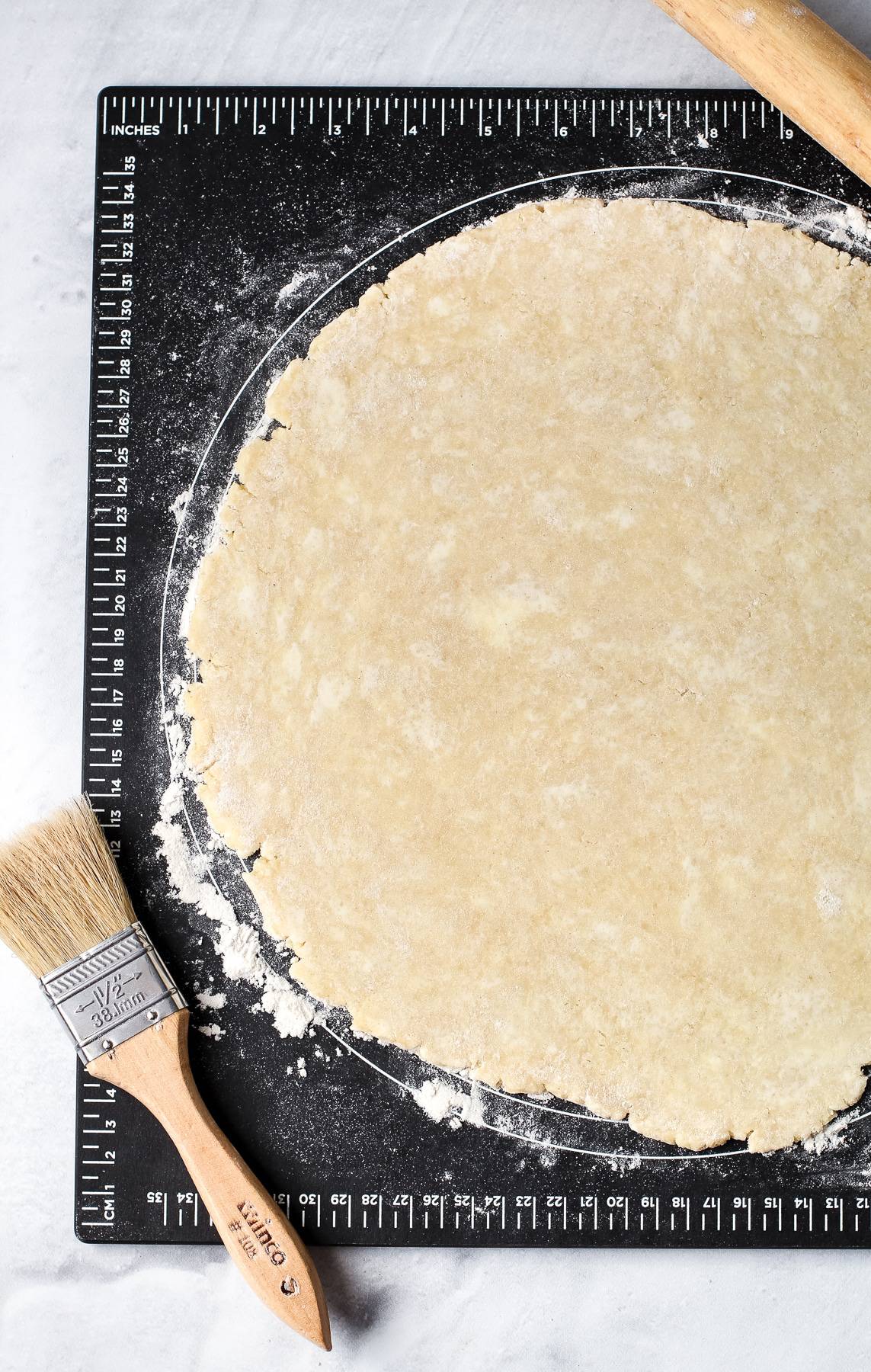 How to Make Lemon Custard Pie
I am sorry to be the one to tell you, but there is a little bit more to baking a custard pie than simply mixing the ingredients and baking. But, that doesn't mean it's hard; it just means you have to follow a few simple rules.
The first thing you need to know is that custards are baked at a low temperature, with this recipe calling for 325ºF. There is no way for the crust to bake at that temperature, so you absolutely need to fully blind bake your pastry beforehand. This recipe also calls for brushing on some whisked egg white on the pie crust during the par-bake. This creates a watertight barrier for this custard pie that helps the bottom crust stay crisp!
Once you've baked your crust, you can move on to the filling. Let's first chat about this filling that gave me so much trouble during the development of this recipe. Because this recipe contains lemon juice, it was really important to stabilize the custard. When lemon juice is added to dairy, it splits it. This is how cheese is made, actually. But since we aren't looking to make cheese pie, there needed to be some steps taken to prevent the filling from splitting when lemon juice was added to it. The first step is adding in an actual stabilizer. In this case, the recipe calls for cornstarch. The second way to prevent the splitting is to par-cook the custard on the stove. By par cooking the custard on the stove top immediately upon the introduction of the dairy to the lemon juice, it prevents it from having enough time to separate.
To par-cook the custard, the recipe calls for mixing together all of the ingredients of the filling, and then tempering it with heated milk. Then, the whole mixture is cooked over medium heat until it just barely thickens, or reaches a temperature of 170º-180ºF.
To check if the custard is thickened without a thermometer, coat the back of a wooden spoon with the custard and run your finger through it horizontally. If the line holds steady, the custard is ready! If the line collapses then it isn't quite ready, so cook it for a minute or two more.
Pro-tip: never walk away from a cooking custard! You do not want it to come to a boil!
Because it's easy to scramble a bit of the egg when you add warm milk to them, it's important to strain the filling.
Once the custard is set, slowly pour your filling inside of the baked crust, and take great care placing it in the oven so it doesn't spill.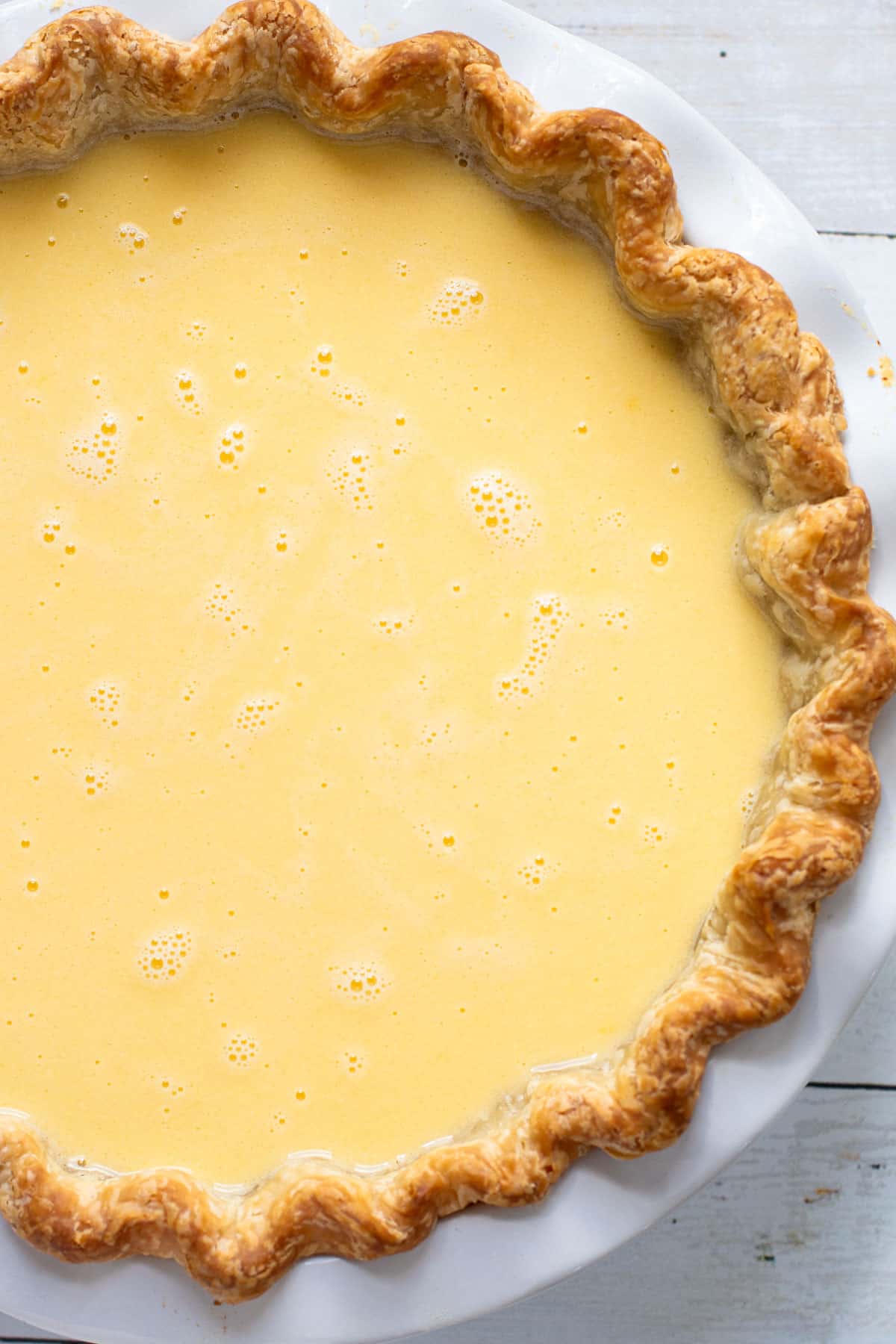 How to Not Spill Custard When Moving it in the Oven
This may seem like a small deal, but if you've ever tried to move an unbaked pie with a very liquid filling into the oven without spilling it, you know it isn't easy! While some bakers opt to place their pastry into the oven first and then pour the filling inside, I prefer not to. I've found that with the heat of the oven, I'm more likely to spill it or burn myself when I do it that way.
Instead, I'll offer you one tip for a successful transfer of an unbaked custard pie into the oven: never take your eye off the filling. Before picking up the pie, open the oven and make sure your oven rack is in the right spot (which would be the middle). Then, pick up your pie and keep your eye on the liquid filling the entire time. It's when you take your eye off the wobbly filling that you are at risk for spilling.
How to Tell if a Custard Pie is Done
If there was only one pie secret I could share with anyone, it would be this: don't over-bake your custard pie! And by that, I am referring to not only custard pies but any pie that contains dairy and eggs together. When a custard-style pie is properly baked, it should be just barely set. If you overcook it, you are essentially "boiling" the eggs. In some cases, that can lead to a taste of overcooked eggs. It can also make the pie feel tough, or spongy. More commonly, it leads to cracked or separated pies. A properly cooked custard is set (and safe to eat) between 170º – 200º. Each custard recipe will vary a bit in terms of the exact temperature needed to set it. For this pie, it seems well enough set between 180º-190ºF.
Another clue that a pie is done is by looking at the outer edges and seeing if they have begun to "soufflé", or puff up. Look for the soufflé effect to go in about 2 to 2-½″ from the outer edge, and for the direct center of the pie to still be wobbly. At this point, you want to take your pie out of the oven, and place it at room temperature to cool.
Once it's fully cool, move it to the refrigerator to cool for at least 6 hours. During this period it will fully set.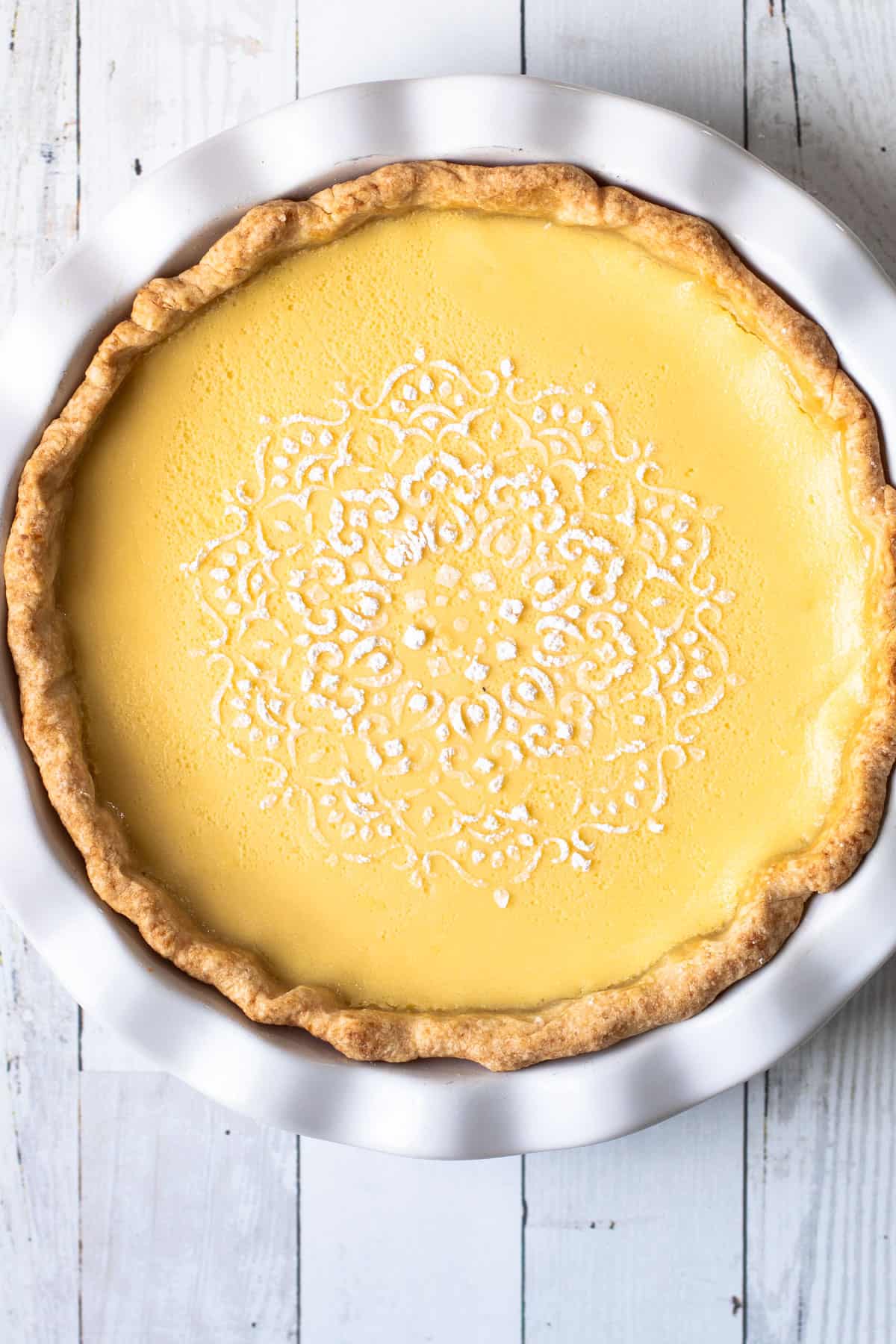 Tips for Making Lemon Custard Pie
Bake the pie pastry well: It's crucial to bake the pastry fully before pouring in the filling. Custards start off with a very wet filling, and if you pour them into an unbaked crust, you run the risk of breaking the dough and having it surface in the pie filling. In addition, custards are baked at a low temperature so it would be impossible for the crust to actually bake with the filling inside.
Don't over whisk anything: I found that when you whisked the eggs too much it caused a lot of aeration and air bubbles. These air bubbles then reared and burst during cooking. While this won't do anything in terms of the taste of the pie, it's rather unpleasant to look at. So, gently whisk the filling ingredients together in an effort to prevent this.
Don't let the lemon and dairy sit too long together: Get everything ready before making the custard, to ensure the dairy doesn't sit too long with the lemon juice before it is stabilized.
Don't overcook it: Be sure to read the above text on using a thermometer and observing the "barely set" and soufle appearance.
Let it cool before slicing: Custard pies finish setting and firming while they cool. Go hands-off and let the refrigerator work for you. If you try to cut it before it has completely chilled, you'll end up with custard soup.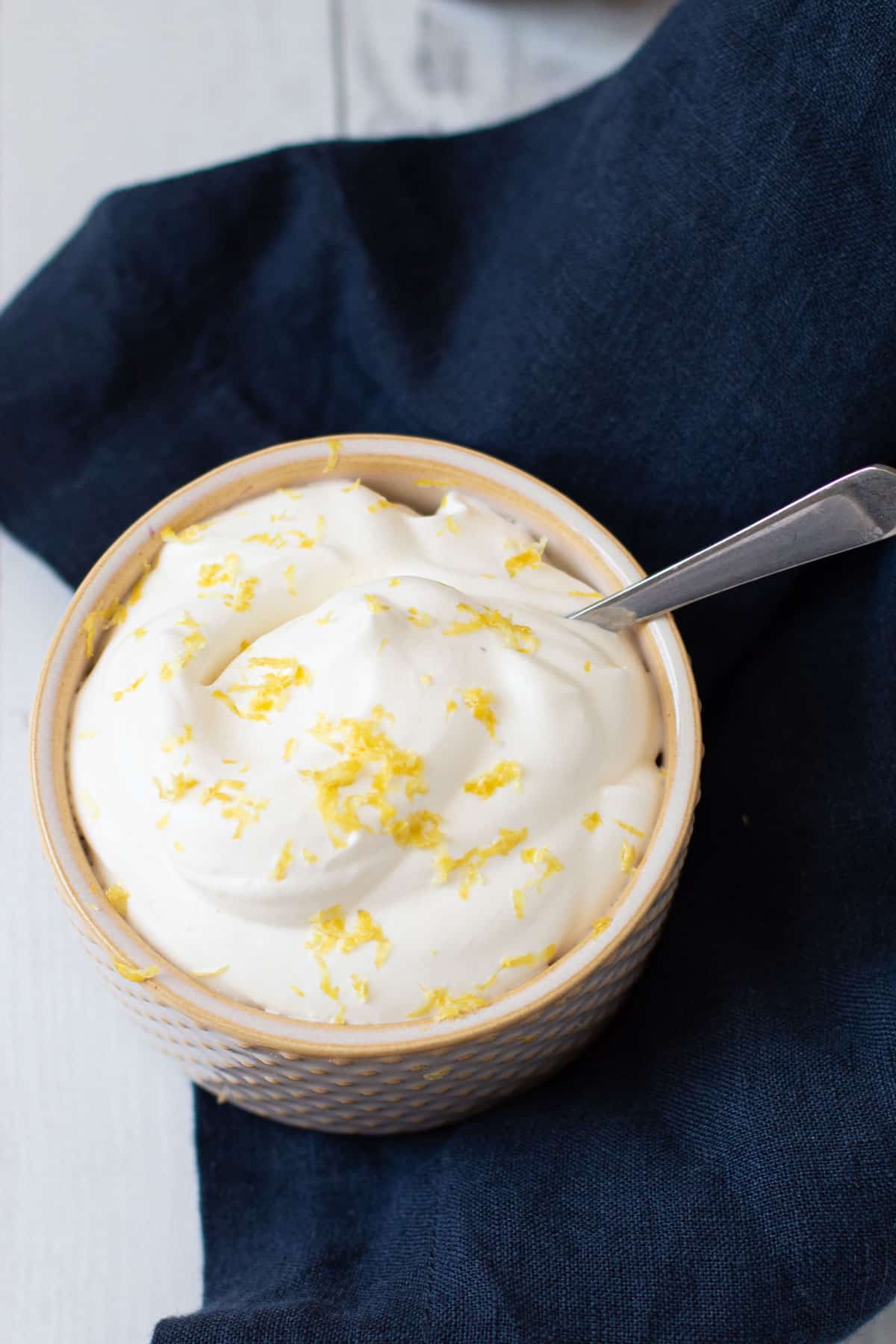 PIE PASTRY OPTIONS
This pie goes perfectly with this Pâte Sucrée. This sweet pie dough compliments it well and has a great texture. You cannot use a crumb crust with this pie, unfortunately, as the filling is too wet and is likely to break and float to the top. You could use a regular pie crust for this, but I never recommend making custard pies in regular pie dough, since this pie needs to be refrigerated. Refrigerated basic butter pie crust can tend to taste stale since the butter is cold. It's entirely your decision. If you don't mind that, feel free to bake it in your favorite butter pie crust.
Need a gluten-free crust? This pie should work well with this Basic Gluten Free Pie Crust.
Troubleshooting Tips
Read below for some troubleshooting tips!
The unbaked pie filling has bits of yellow in it: It's pieces of cooked egg. Make sure to strain it in case you cooked any bits of egg.
The pie filling is wobbly but the edges have puffed up: This is correct! The pie is finished cooking even when the center is still a bit jiggly. Look for the edges to be puffed up about 2″ but the center to still wobble. The wobbly filling shouldn't look like it's liquid, but rather thickened liquid that still has movement to it. It will continue to set up once it comes out of the oven.
The pie filling cracked or bubbled: You have either overcooked the pie, whisked the filling too much, or had an issue with heat in your oven. As long as the filling isn't extremely overcooked, the pie will still taste fine. Cover the pie with whipped cream and nobody will know the difference!
The custard is still wobbly after cooling. The pie was under cooked. It's technically still safe to eat, since the eggs were par-cooked, but it will be a bit of a mess to eat! I can honestly say, my family has eaten many under cooked custard pie in a bowl with delight!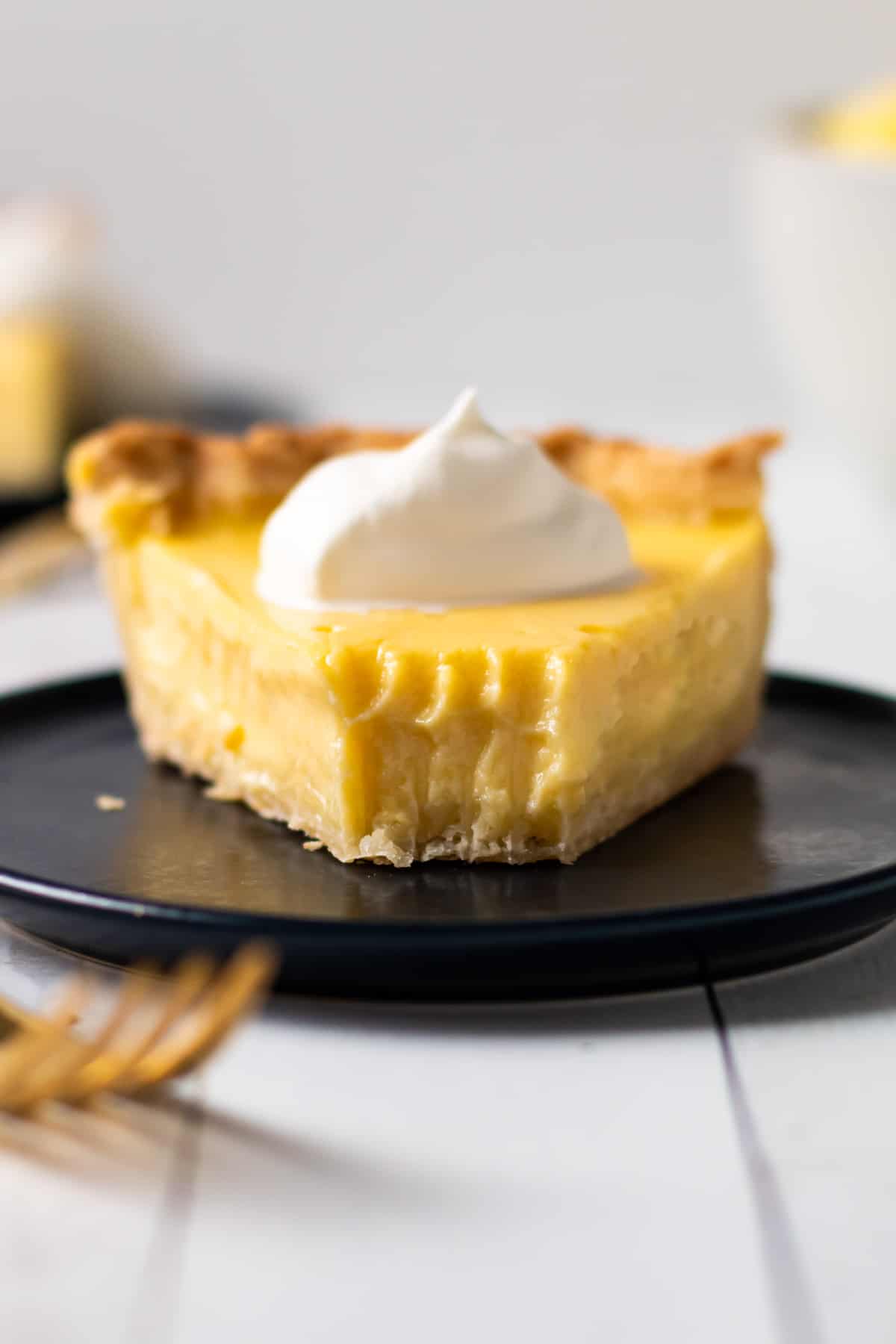 How to Serve this Pie
Serve this pie cold, with the tangy lemon whipped cream! Find the recipe in the instructions. Or, you can dust powdered sugar on it if you don't wish to serve it with whipped cream. This pie can be made up to 1 day ahead of time. Store the pie in the refrigerator.
More Custard Pie Recipes:
Make sure to comment below and tag @everydaypie on Instagram if you make this Lemon Custard Pie or if you have any questions!
Print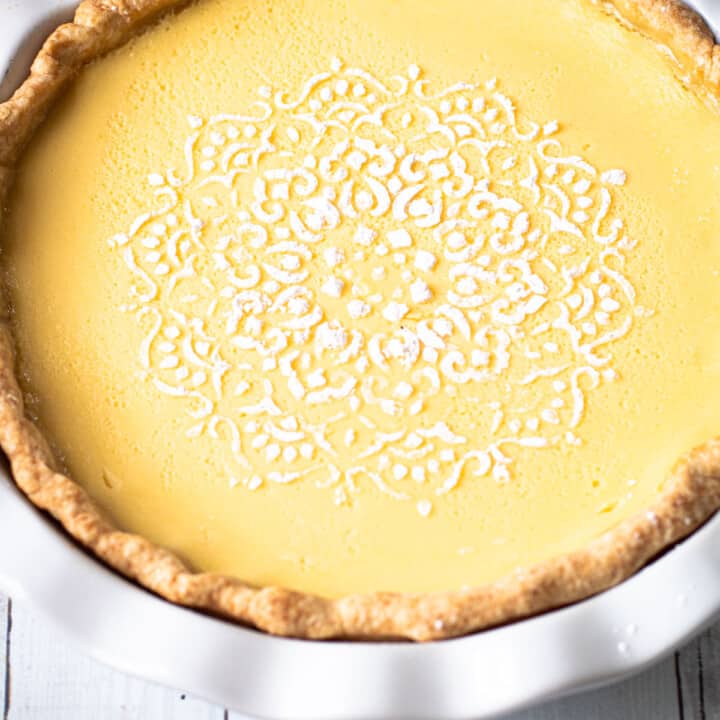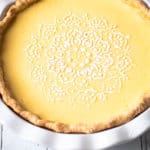 Lemon Custard Pie
Author:

Kelli Avila

Prep Time:

00:20

Cook Time:

1:10

Total Time:

1 hour 30 minutes

Yield:

8-10 servings

Category:

Custard

Method:

Bake

Cuisine:

Sweet
---
Description
Decadent and bright, this Lemon Custard Pie has a creamy, smooth lemon filling, encased within a sweet pastry crust and garnished with a simple but delightful citrus whipped cream.
---
5

eggs, divided

¾ cup

(150 grams) granulated sugar

2 tablespoons

(15 grams) cornstarch

⅛ teaspoon

salt

⅓ cup

(70 grams) lemon juice

½ teaspoon

lemon extract (optional)

1 teaspoons

vanilla extract

2 cups

(260 grams) milk

1 teaspoon

lemon zest
Tangy Lemon Whipped Cream:
¾ cup

(180 grams) heavy cream

¼ cup

(60 grams) sour cream

2 tablespoons

granulated sugar

1 tablespoon

lemon zest

½ teaspoon

lemon extract (optional)
---
Instructions
Prepare pastry:
Roll out the pie dough to an 11″ circle and line a 9" pie plate with the pastry, crimping the edges as desired. Place in the freezer to firm up for 10-20 minutes.

Preheat oven to 375ºF and place one oven rack in the second to lowest spot and one in the middle.

Line the pie dough with a parchment round piece of paper and then add pie weights to fill (such as dry rice, bean or lentils), making sure to push the pie weights to the edges. Bake for 20 minutes on the lower rack, then remove from the oven and remove the parchment and pie weights. Return to the oven and bake for an additional 5-10 minutes until the pastry is fully baked through.
While the crust is still hot, crack one egg and separate the yolk from the white. Set the yolk aside. Whisk together the egg white with a teaspoon of water and brush a thin layer of the mixture on the hot pie crust all over. The heat from the crust should turn the brushed egg white and cook it. If your pie has cooled down too quickly, you can place it back in the oven for a few minutes until the egg white is set. Set aside the prepared crust until ready to use.
Lower the heat to 325º.
To make the filling:
Whisk together the granulated sugar, cornstarch and salt in a bowl. Add in the remaining 4 eggs, the leftover egg yolk, and the lemon juice, and whisk together. 

Heat the milk in a medium pot over medium heat until small bubbles form along the edges, about 120ºF.
Next, temper the egg mixture: Slowly pour in 1 cup of the warmed milk to the eggs, while gently whisking. Then, pour the whole egg mixture slowly back into the pot of milk while gently whisking. Continue to cook the mixture for 2-3 minutes, until the mixture has just barely thickened and reached 170-180ºF. To double-check the custard has formed, take a wooden spoon and coat it with the milk. Draw a horizontal line on the back of the spoon with your finger. If the line "holds" then your custard is set. If the line collapses right away, the custard needs another minute or so. However do not bring the mixture to a boil, this will overcook the custard.
Strain the mixture to catch any bits of cooked eggs. Add in the lemon extract, vanilla extract and the zest and then slowly pour the filling into the baked crust.
Bake the pie:
Place the pie onto your oven's middle rack and bake it for 50-55 minutes, or until the custard has puffed up and set nearly throughout, but still slightly wobbly in the middle. The pie should have a temperature of 190ºF in the middle.

Remove the pie from the oven, and place it on a rack to cool.
Once the pie has come to room temperature, move the pie to the refrigerator to finish setting up, at least 4 hours.
Make the Whipped Cream:
Add all the ingredients to the bowl of an electric mixer and whip on medium speed until the cream has reached soft stiff peaks, about 2 minutes. Keep a close eye though because it will go from perfectly whipped to over-whipped in a matter of seconds.
Serve the pie chilled with a dollop of whipped cream.
---
Notes
Lemon Custard Pie is best served within 1 day of making.
Need a gluten-free crust? This pie should work well with this Basic Gluten Free Pie Crust.
Keywords: Lemon Custard Pie
Some of the links on this page may be affiliate links. Everyday Pie is a participant in the Amazon Associates Program. As an Amazon Associate I earn from qualifying purchases, at no extra cost to you.