Without a doubt, the type of apples used for apple pie will directly reflect the baked result. This guide will help you choose the best apples for apple pie!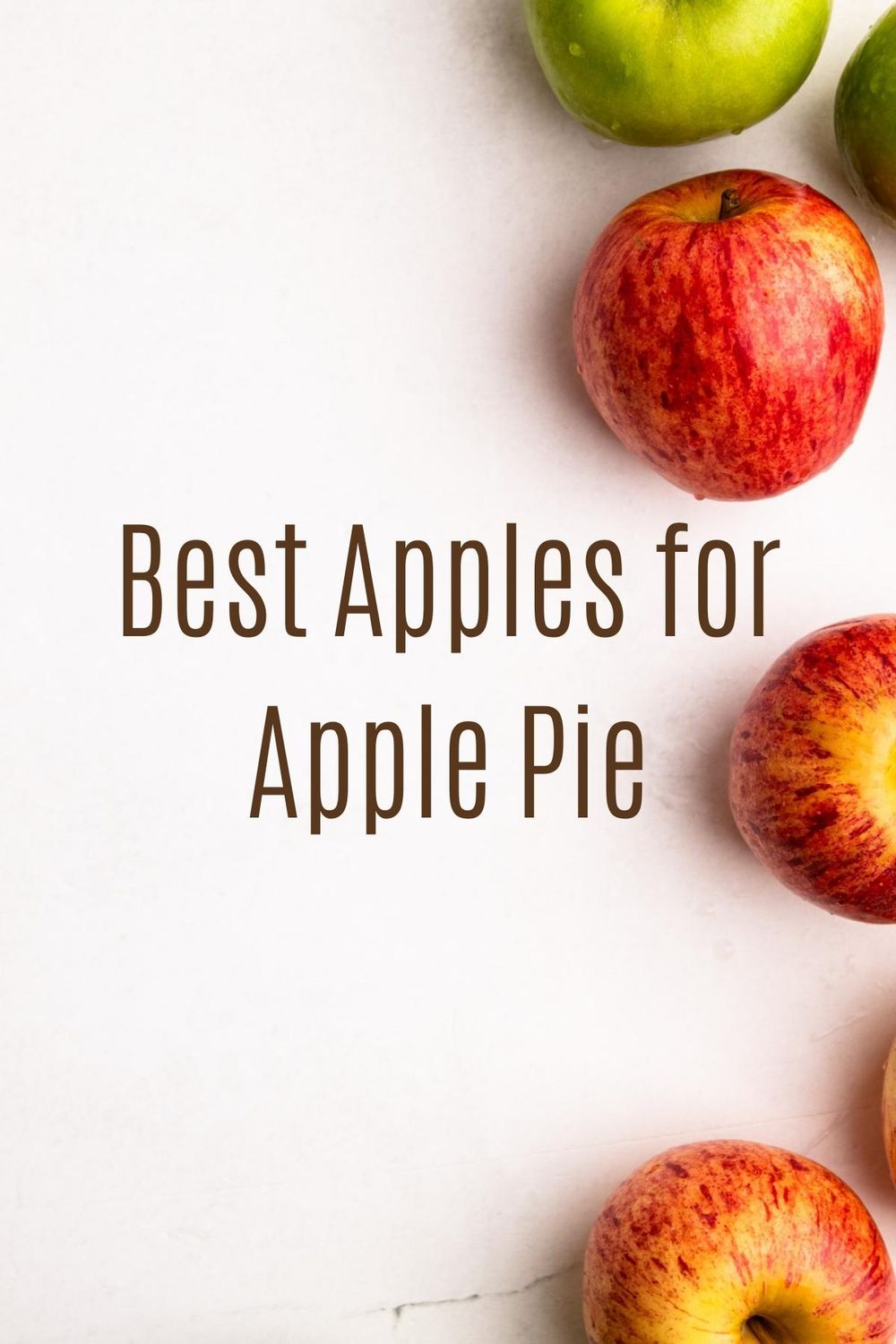 How to Choose the Best Apples for Pie
In my early career, I struggled to bake a good apple pie. It wasn't until I started to pay particular attention to the type of apple I was using did I start to get a handle on consistently creating an excellent apple pie. I used to use a variety I grabbed at the farmer's market, which often included heirloom varieties. This was entirely my mistake, as I didn't truly know if the apple I was using was good for baking.
While to some degree, choosing an apple that is best for a pie is can come down to personal preference and taste, there definitely are some clear better choices (and some awful choices) to make a good apple pie.
Hands down, my recommendation for the best apple for an apple pie is a mix of Gala and Granny Smith.
Want to read a bit more about why these are the best apples, some other options as well as apples to stay away from...then read on!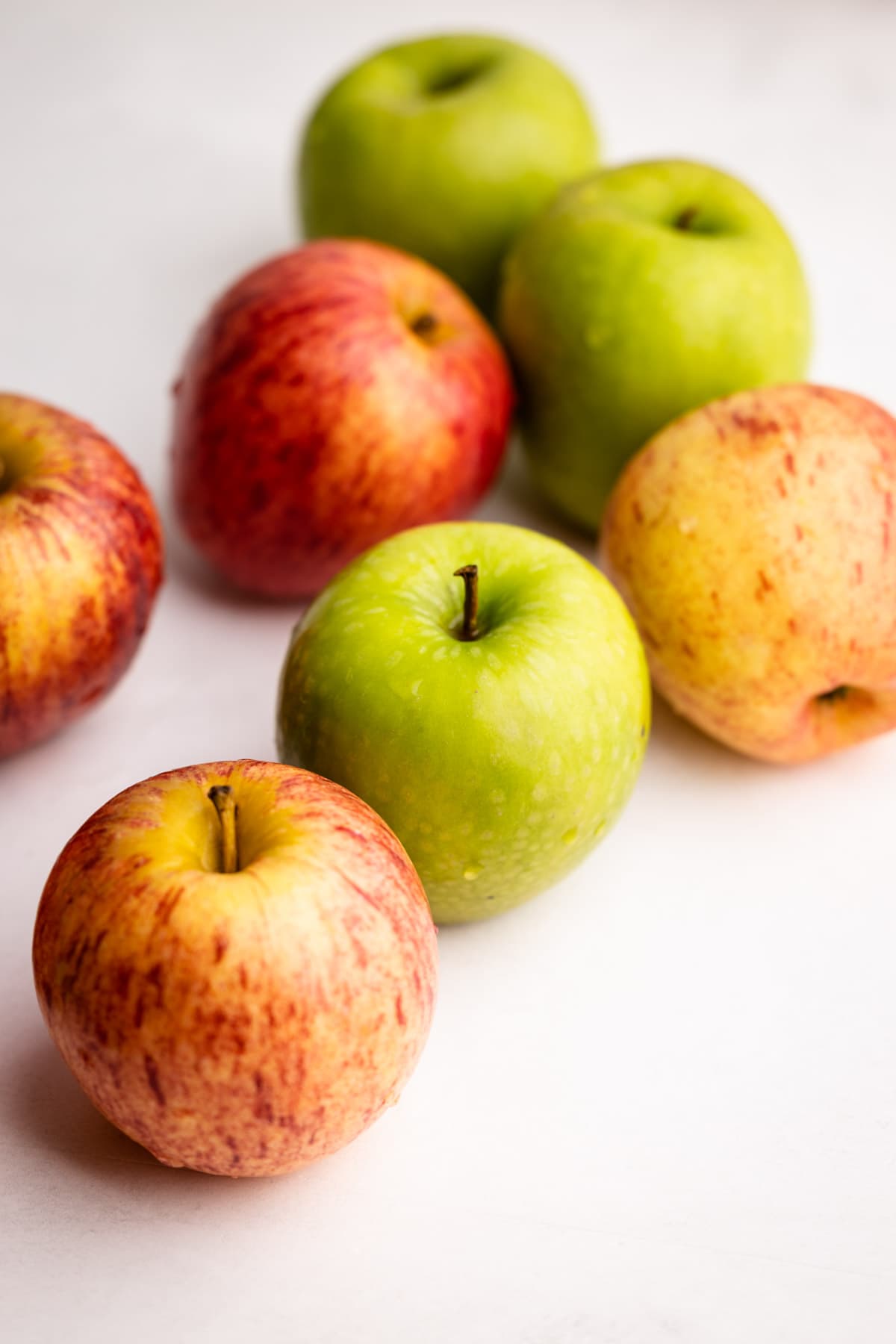 Why Using a Combination of Apples is Best
For a pie, you want an apple that can hold its shape, has a nuanced flavor, and a slight tartness to break up the sweetness of the natural and added sugar.
Using a combination of apples is helpful because it introduces a few different types of flavors and textures to the pie.
Using two (or more) apple varietals helps round out the flavor of the apple pie, which has a positive impact on the final taste, especially when you use a tart apple (like Granny Smith) and a sweet apple (like Gala).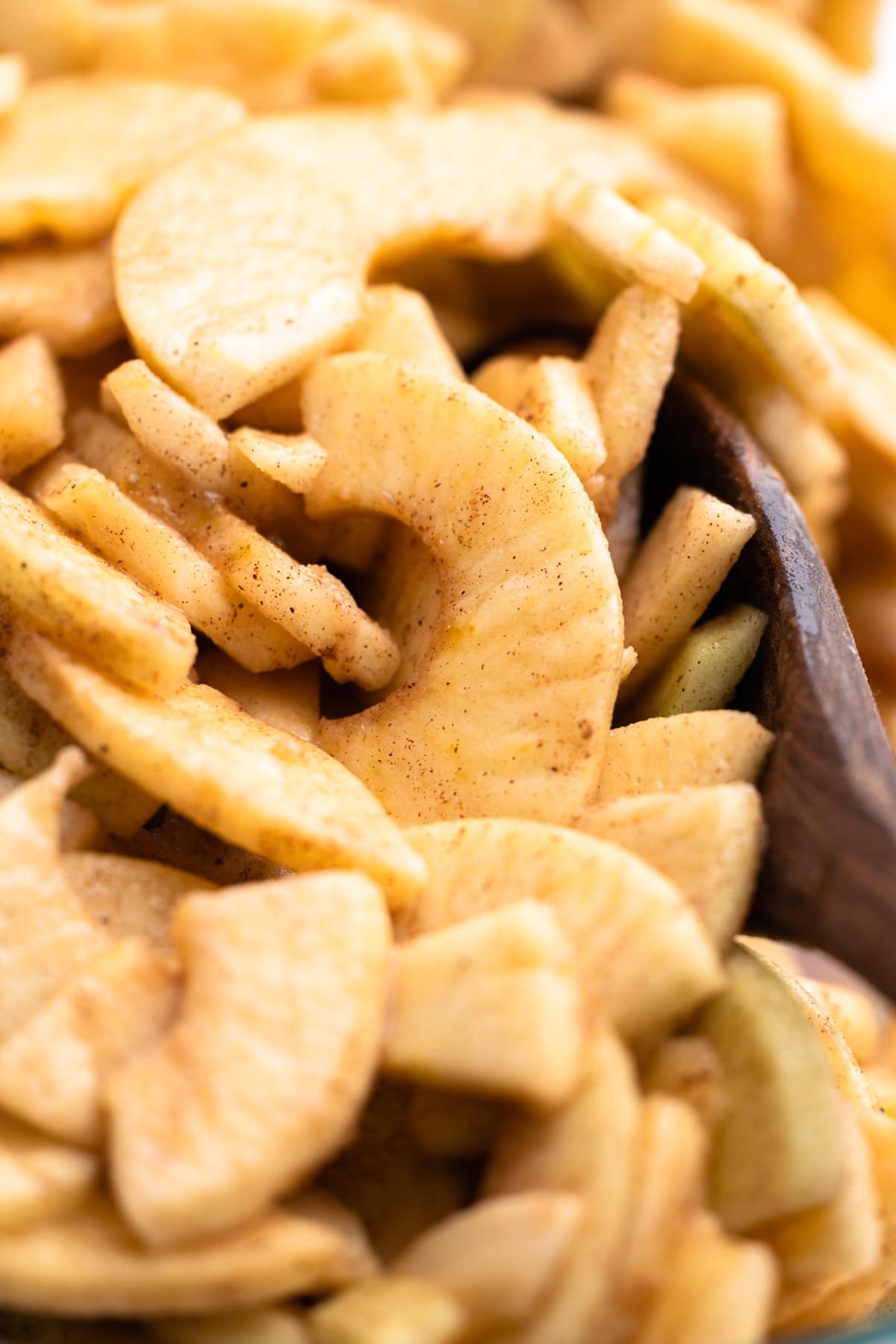 Other Apple Options for Pie
As I said, this can come down to personal taste and what kind of apple pie you feel is The Best Apple Pie. But, choosing an apple that holds up to baking is also important.
Here are some additional options for good baking apples:
Cortland
Golden Delicious (don't confuse this with Red Delicious)
Braeburn
Pink Lady
Ginger Gold
Jonagold
Obviously, this list isn't exhaustive. And there are a lot of heirloom apple varietals out there. But this list includes some of the most common apples available at grocery stores and farmer's markets. Got an apple you love that is great for baking not listed here? Feel free to share in the comments!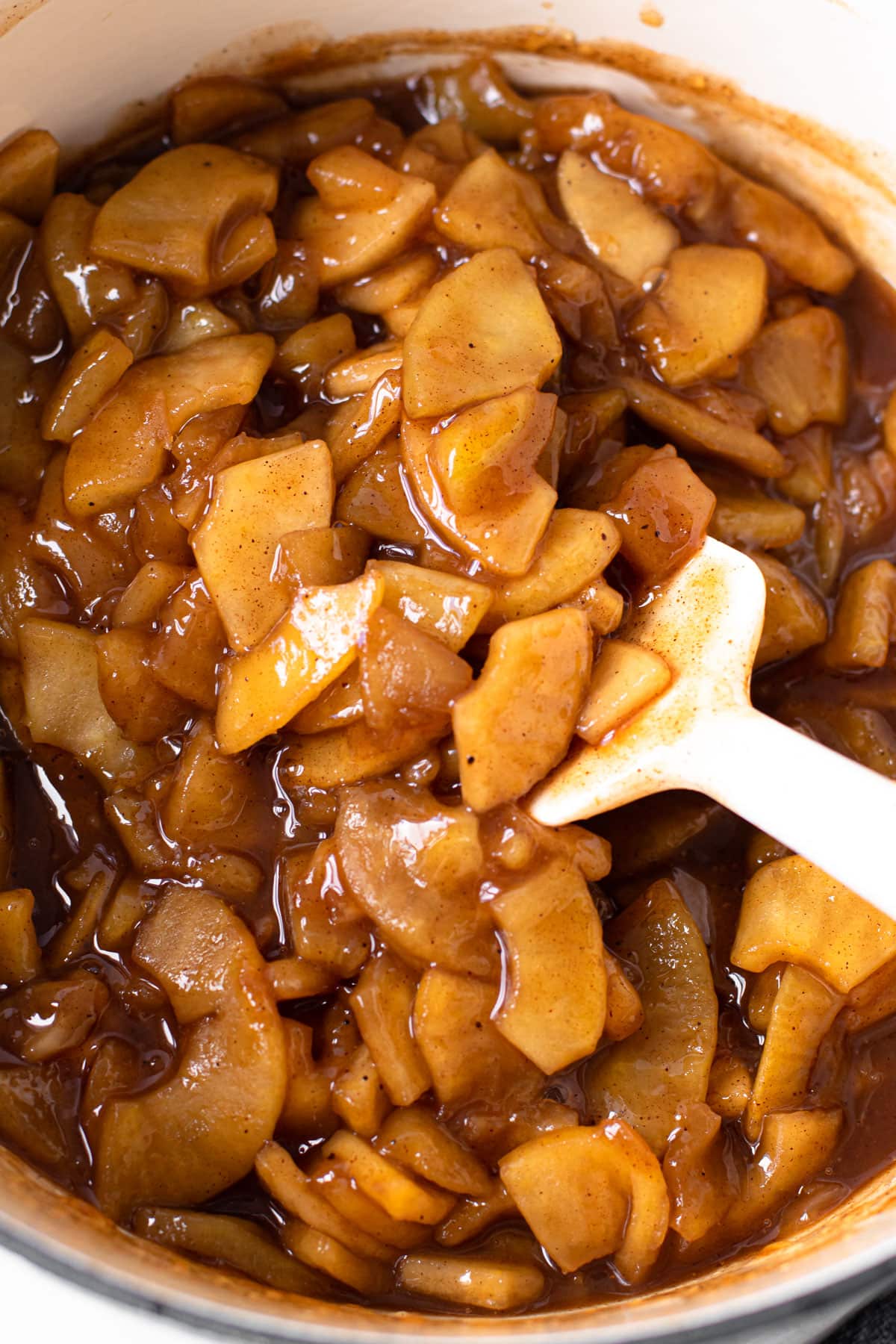 Worst Apples for Apple Pie
You may be wondering, can the type of apple I use in my pie really make o4 break it? And the answer is unequivocal: yes! Choose the wrong apple, and your pie can be mushy, mealy, too sweet, or lacking in good apple flavor.
Avoid these apples when making apple pie:
Red Delicious (generally speaking, these are some of the worst quality apples out there, made for long storage in institutional settings)
Macintosh (these turn to apple mush when baked)
Fuji (much too sweet for a nuanced flavor in pie, these are more of an eating apple)
Rome (these don't have the right texture for apple pie)
Any apple that is extremely waxy on the outside, even if you peel it...it's an indication that it isn't a good quality apple to begin with and starting a pie with bad quality fruit will never magically make the fruit better.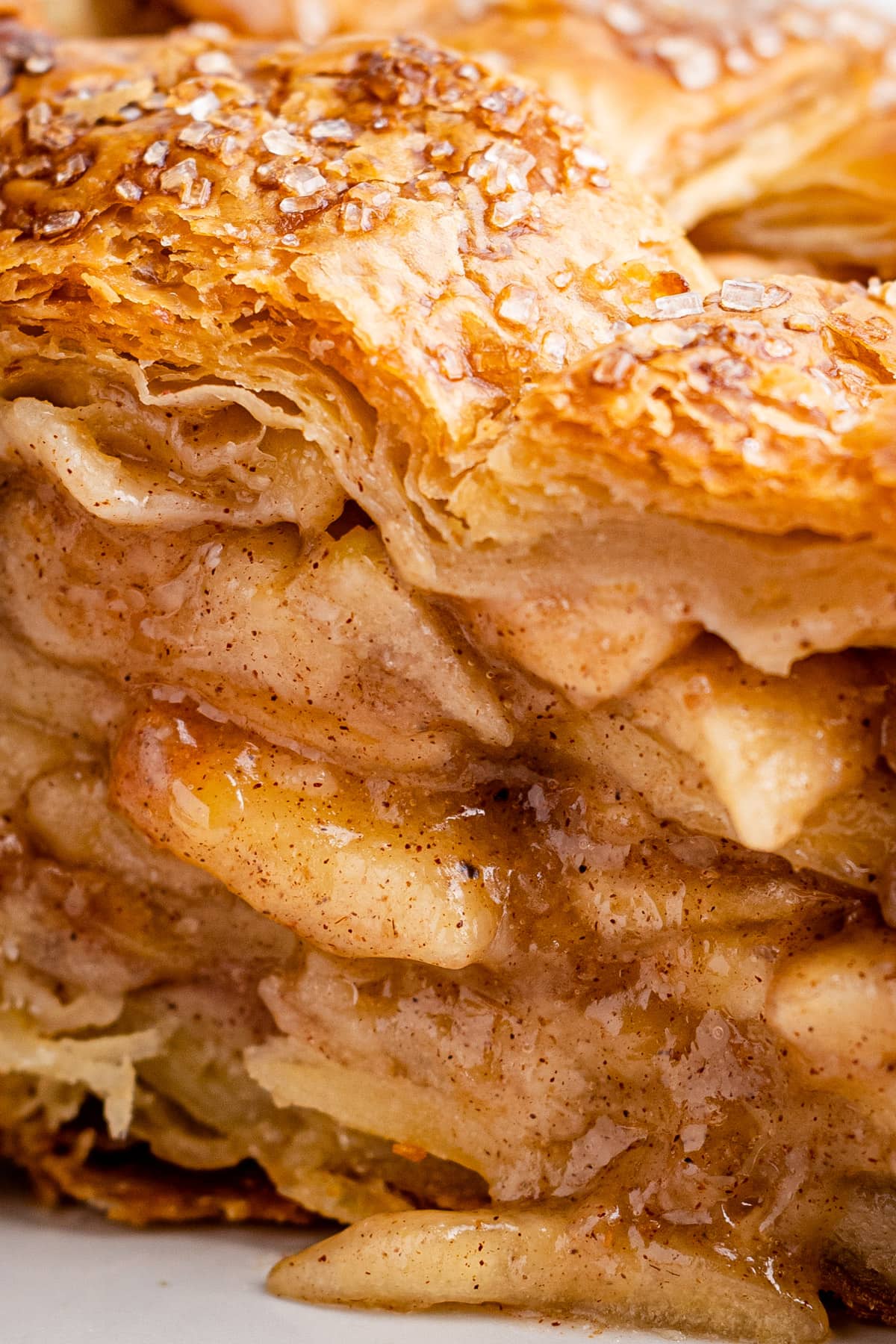 Amazing Apple Pie Recipes (and more!)
Looking for the absolute Ultimate Apple Pie Recipe? I've got you covered with The Apple Pie Recipe. This recipe is over a decade in the making and is worth the extra steps, trust me!
Other Apple Pie Recipes
The Best Tool for Peeling and Slicing Apples
While some may not be bothered by peeling and slicing apples, I certainly am. I do not enjoy the task at all! So, years ago I purchased an inexpensive (affiliate link) apple peeler to make the job go by quickly. It has served me well for many years. Though it does take up space in your kitchen, I find it so worth it come the fall months when I'm often making apple recipes!
The only downside is that you can't control the size that the apples are sliced to. So if you needed your apples to be sliced a different width, you'd just use the peeling function, and slice them by hand.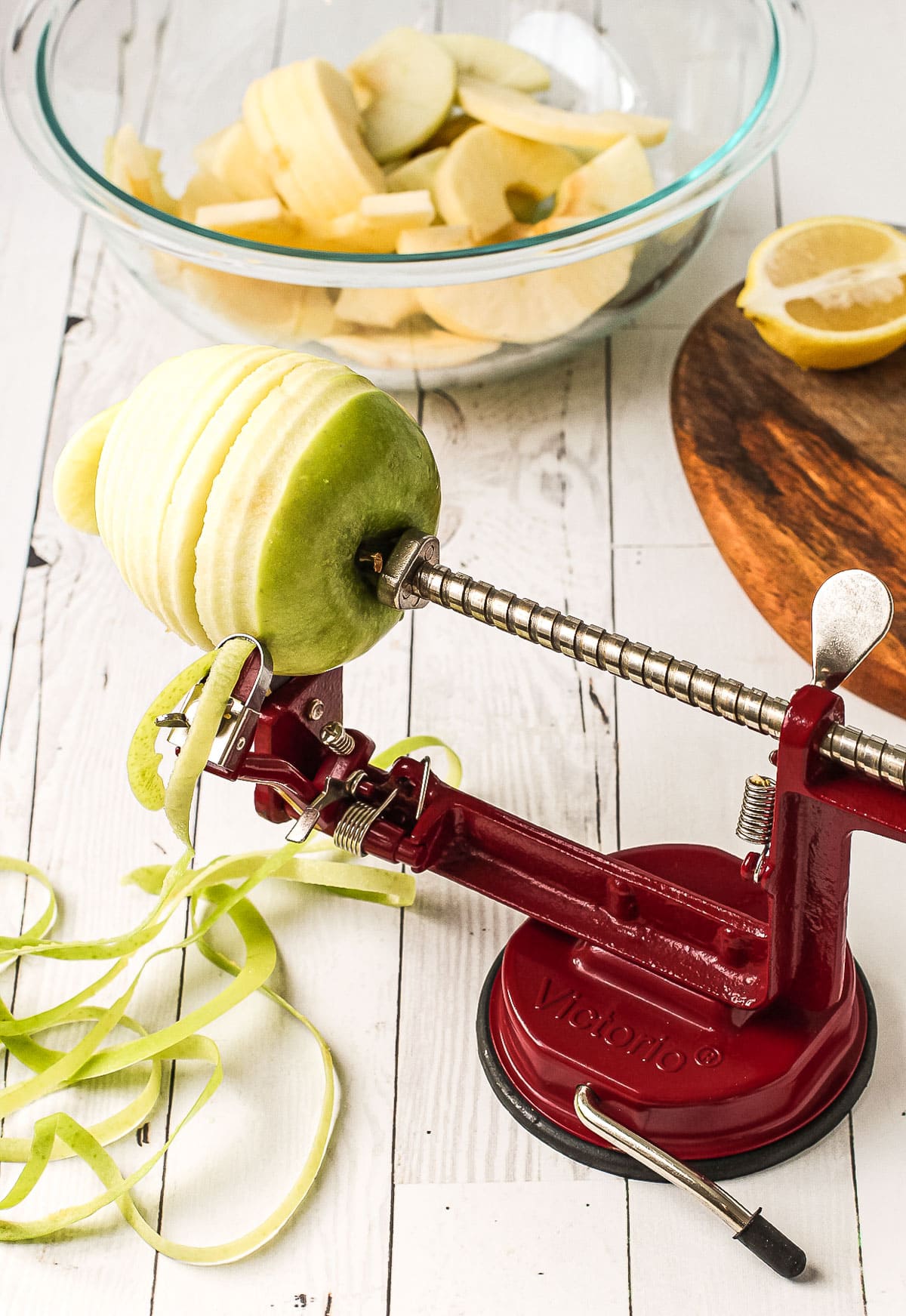 Some of the links on this page may be affiliate links. Everyday Pie is a participant in the Amazon Associates Program. As an Amazon Associate I earn from qualifying purchases, at no extra cost to you.