Here is a list of the top 5 most popular pie recipes on Everyday Pie in 2020!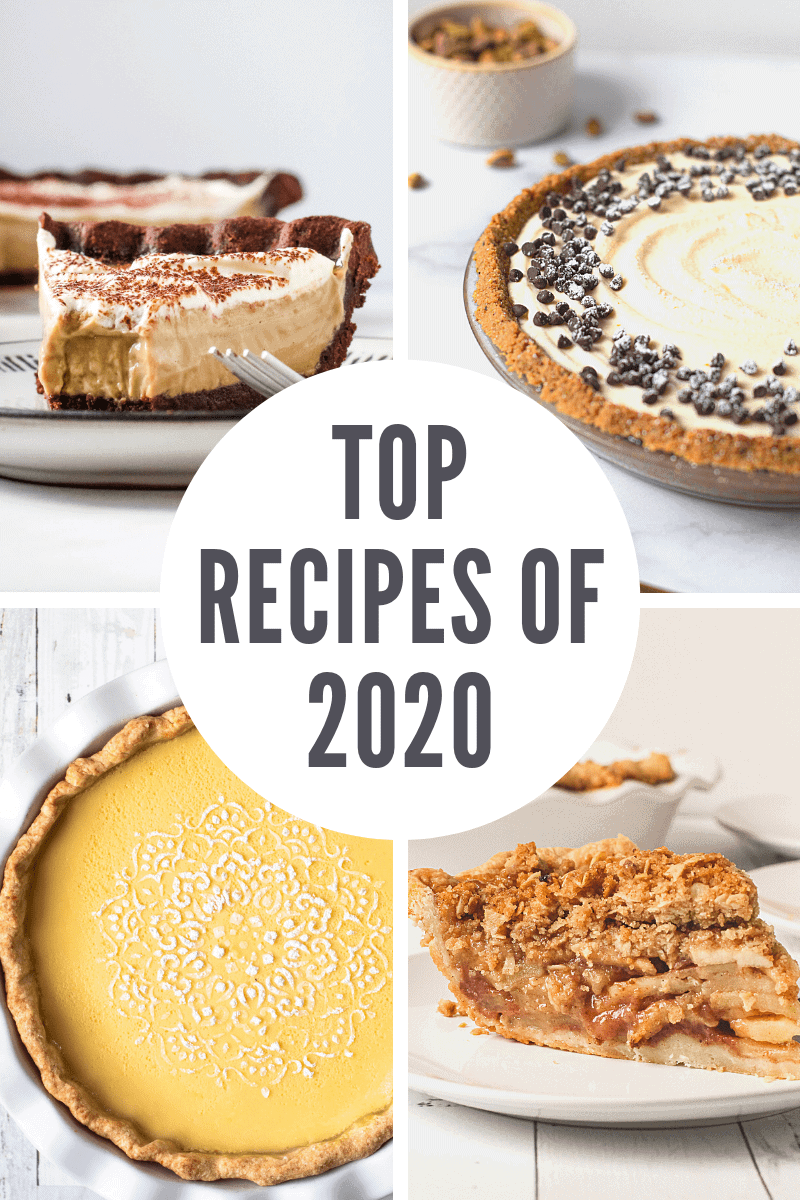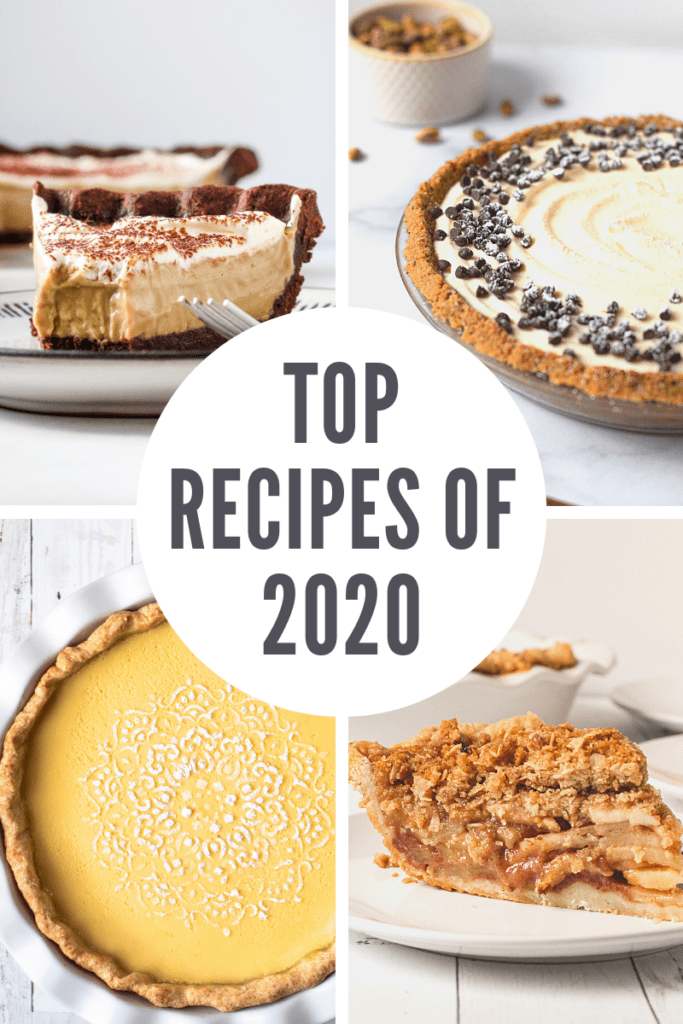 For most people, the end of the year is a time of reflection. Honestly, we all know the collective trauma as a globe we've experienced this year, due to the pandemic, so there isn't much I can say here that hasn't already been said. We have all had to adjust our norms and expectations, handle grief and crises, and learn to pivot on a dime to keep ourselves and our families safe. It's a year we'll all remember; though, I have a feeling many, many people will try their absolute hardest to forget.
This was also my first full year running this website. For any business, it was a tumultuous time with so many unknowns. But, I'm so grateful you've continued to come to my little corner of the internet. Thank you for trusting my recipes, for sharing what you've baked, and for asking me all your pie related questions so we can learn together.
One of my favorite parts of running this website is to get to see which recipes are the most popular and loved. Scroll down to see the top 5 pie recipes you've all been baking from my site all year. As well as a few of my own personal favorites from the year.
5. Maple Buttermilk Pie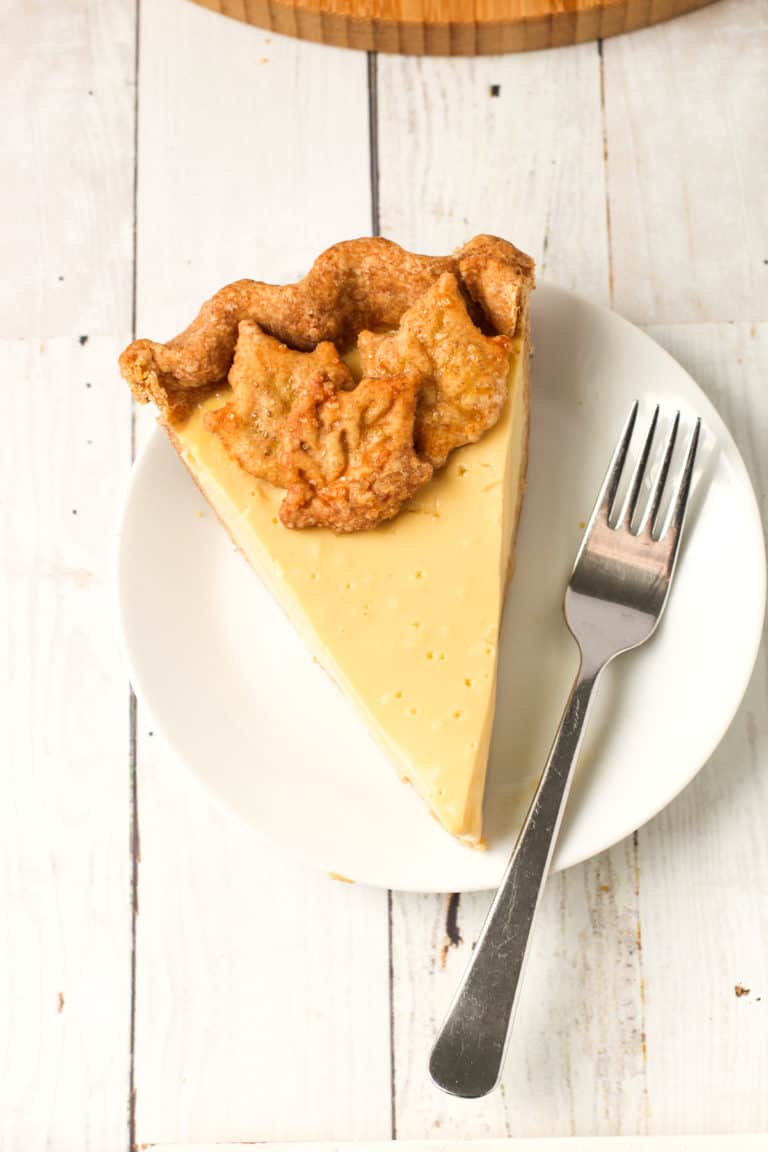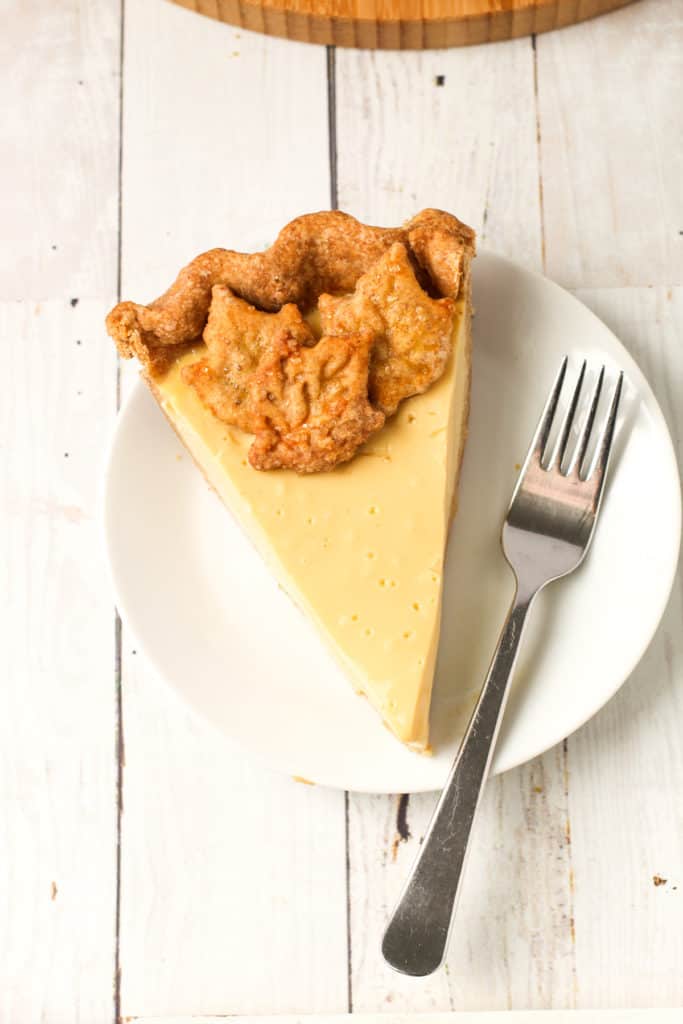 I've been baking this Maple Buttermilk Pie for much longer than I've had this website. It's origins come from a beloved Gourmet Magazine (R.I.P) and my whole family fell in love with it, especially my sister, who continuously requests this pie no matter what time of year. Over the years, I've changed the recipe to suit my personal tastes and it's obviously become a fan favorite as well. It's creamy, decadent, and full of maple flavor.
4. Lemon Custard Pie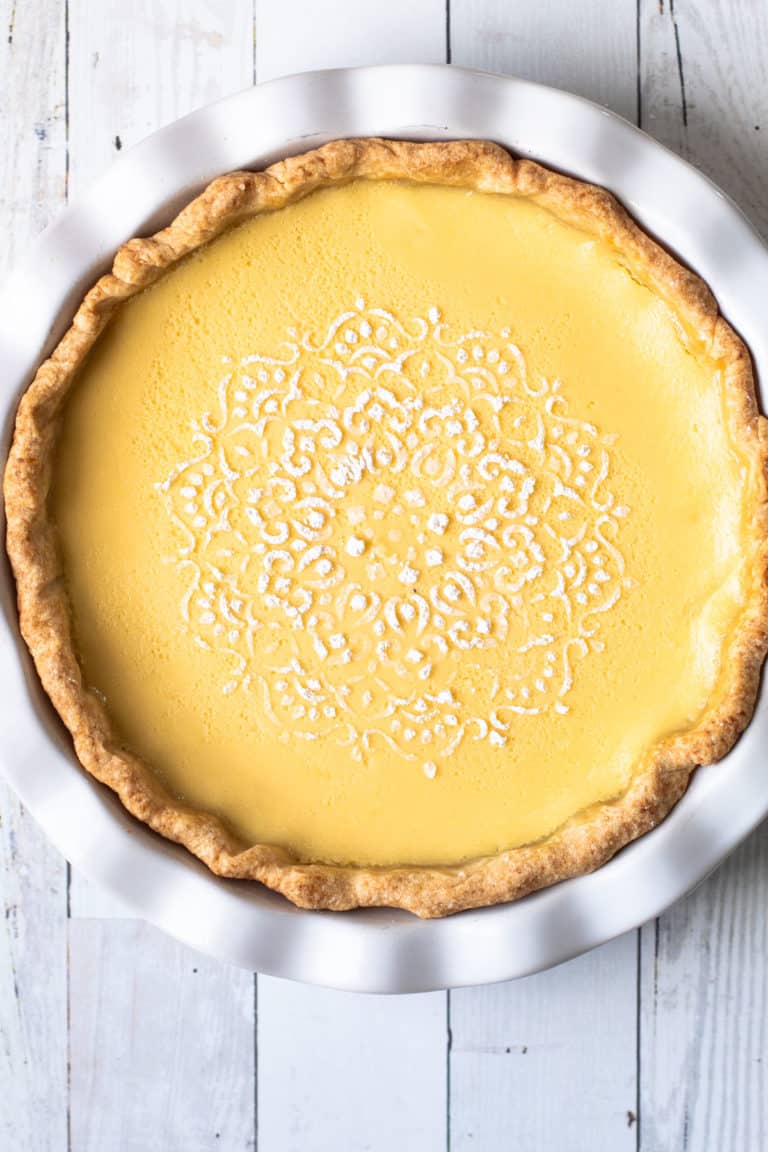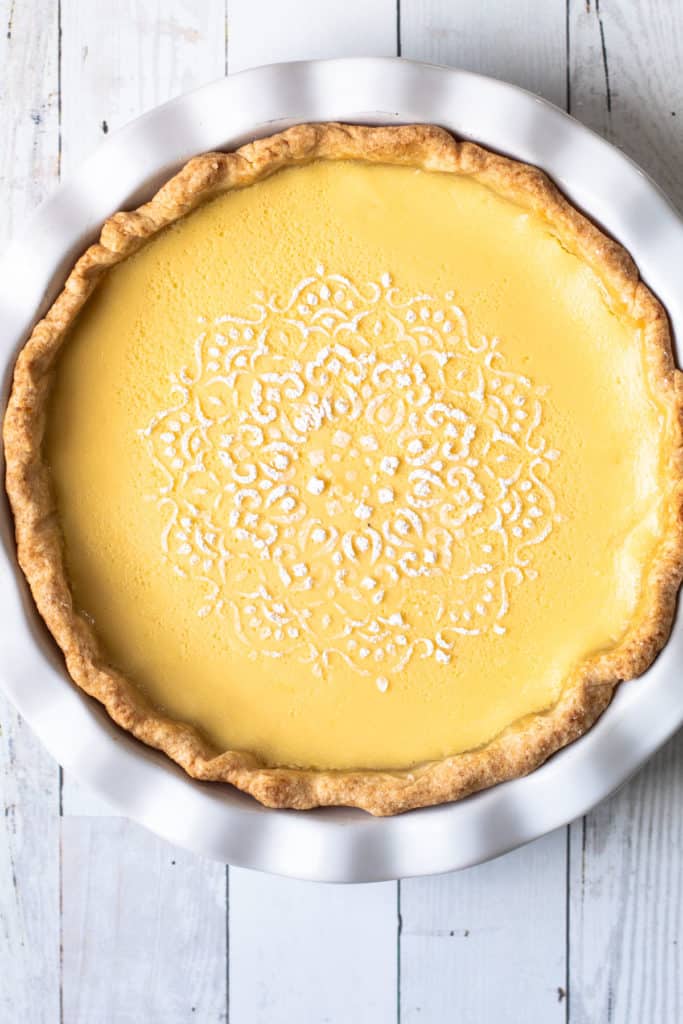 Developing this Lemon Custard Pie taught me a lot, and I'm thankful for all the failed pies that came before it! This recipe taught me that introducing a significant amount of acid into a milk based custard needs special handling. It also allowed me to look back on other recipes with acid in them, and reevaluate the best way to bake them. Plus, this one is just so delicious!
3. Apple Crumble Pie
I failed at making a good apple pie the first few years into my baking career; I just felt the apples were never the right consistency, and it lacked that oomph of flavor I was persuing. About five years into my baking career, I started to realize that the types of apples being used are essentially the biggest role in how good an apple pie will taste. Well, this recipe is the culmination of years of searching for the perfect apple pie recipe, and I'm so happy to know you guys love this one too. This Apple Crumble Pie starts with a flaky pie crust, filled with juicy apples laced in cinnamon, and topped with an oat crumble. It's certainly a classic and decidedly deserves to be in the top billing on a pie website.
2. Coffee Custard Pie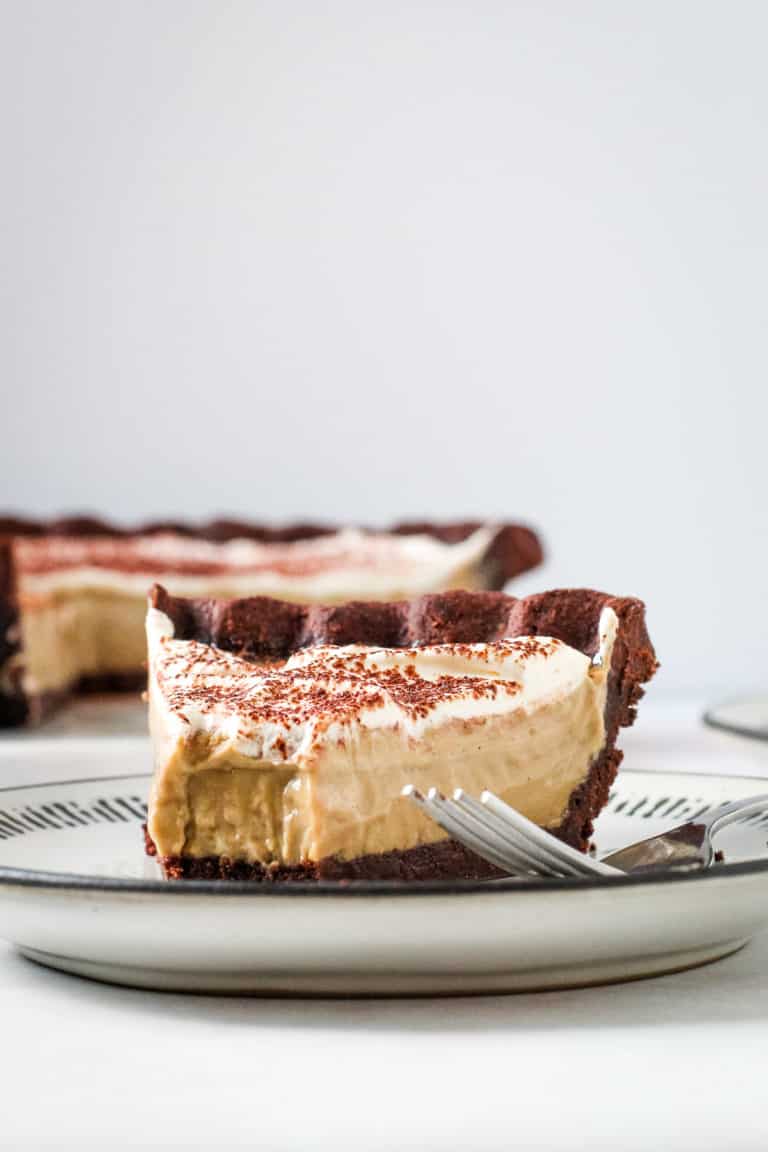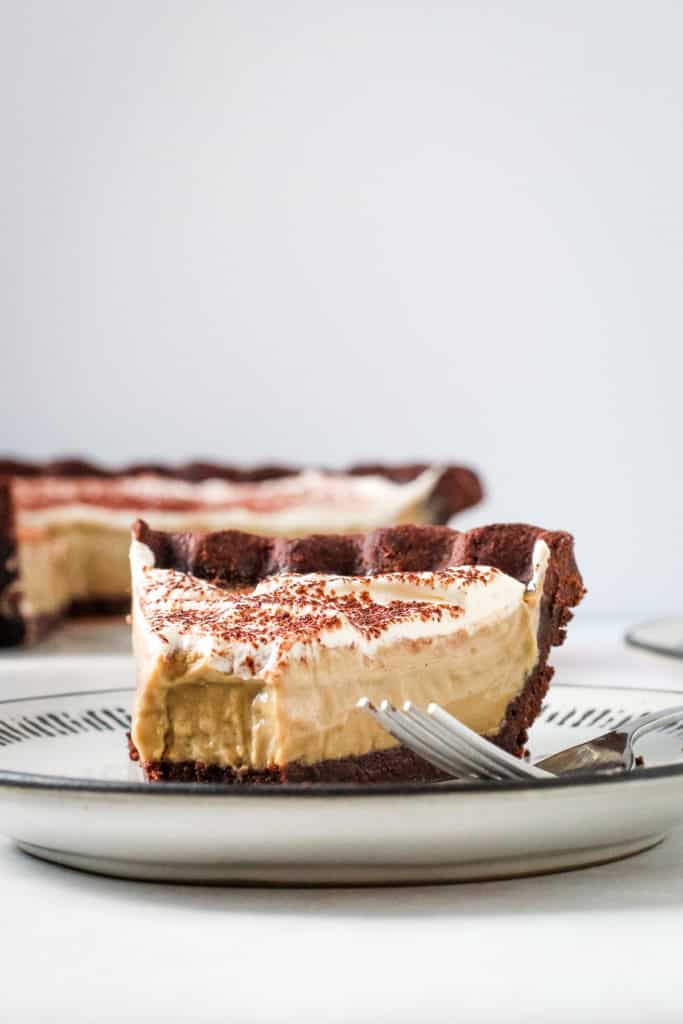 It seems like you all like custard pies as much as me because three out of the top five pie recipes are custard pies! As I say in almost every custard recipe, don't let these simple-looking pies fool you… in my opinion, custards are the hardest to make! But don't worry, in every recipe, I share all my tips both in an abstract way, but also specific to each pie recipe. And this Coffee Custard Pie is the best flavor combination.
1. No Bake Cannoli Pie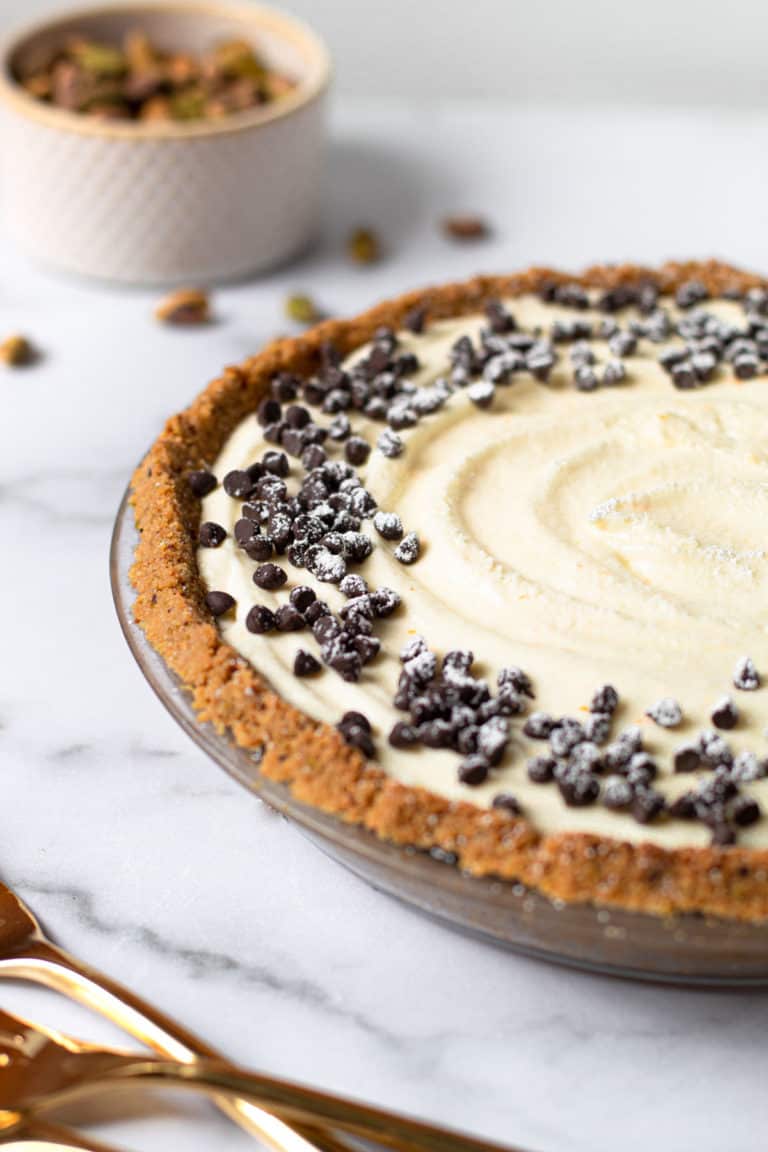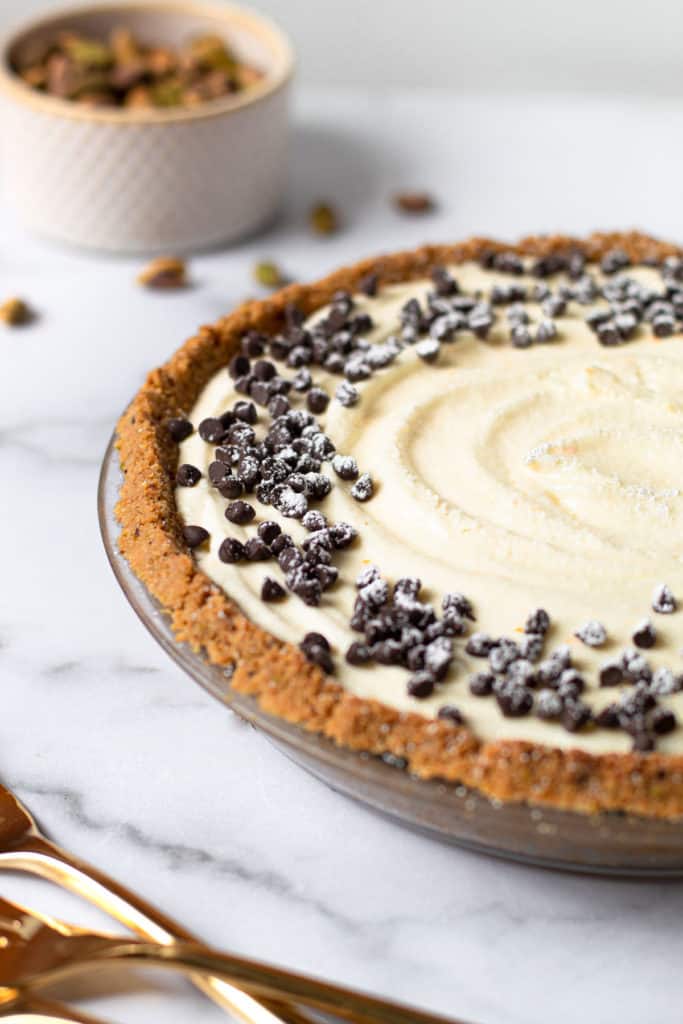 Last, but certainly not least, may I present the most popular recipe on Everyday Pie in 2020… (insert drum roll here)… No Bake Cannoli Pie! Back when I was in college, one of the many jobs I held was scooping gelato and hand-filling cannolis at a sweet shop in my neighborhood of The North End of Boston. I loved that creamy filling, which was vaguely orange-scented and so decadent. This pie was a recreation of that memory, and it was one of my favorites of the year too!
Top 2020 Personal Favorites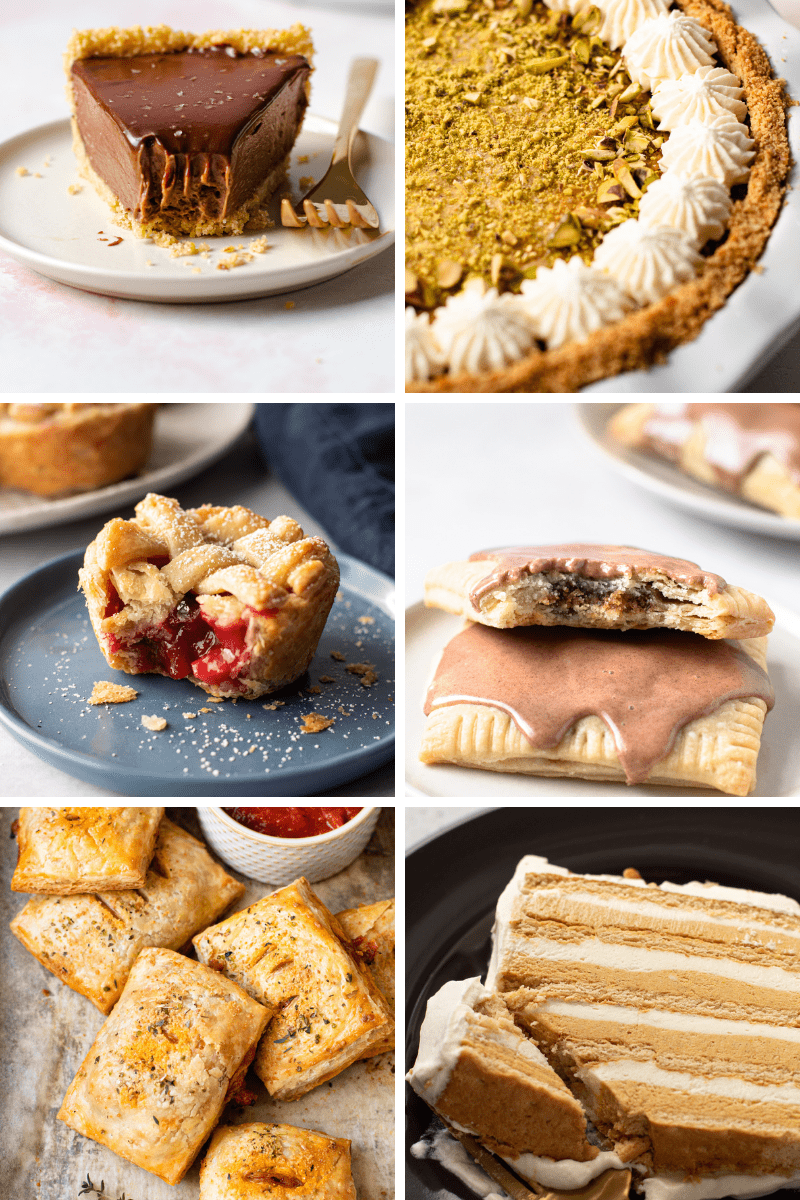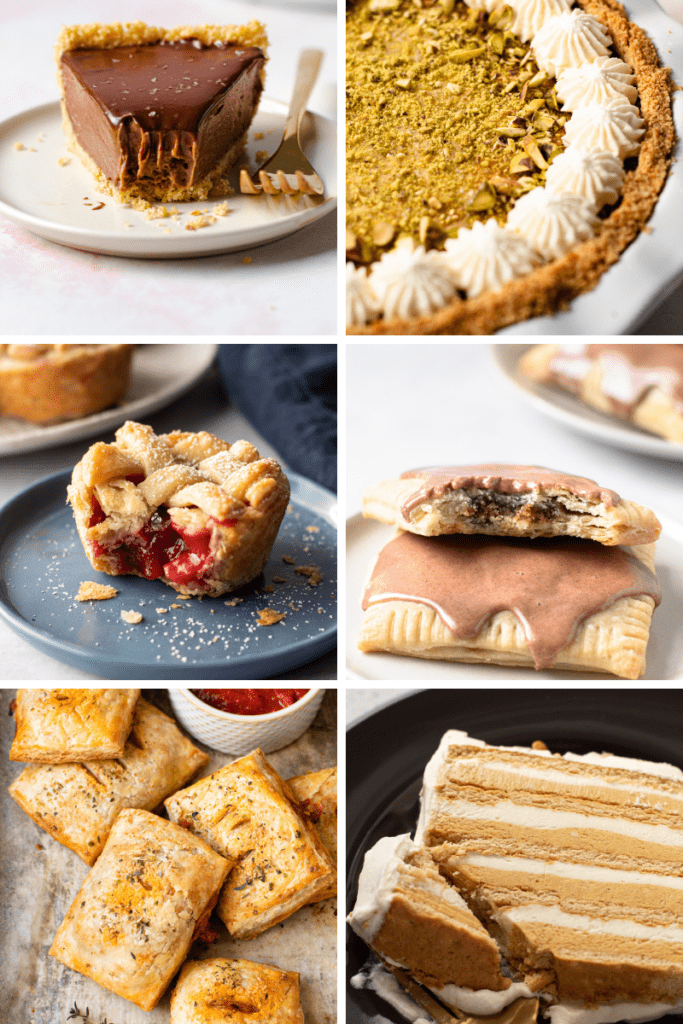 Just like a mother would not want to pick a favorite child, it's nearly impossible for me to pick my favorites of the year. They're all my favorites…because if they weren't, then I wouldn't publish them. But here are a few stand-out recipes from this year that I really loved!
Homemade Brown Sugar Pop Tarts and Homemade Strawberry Pop Tarts really brought the Instagram community together, and that was a lovely connection with you all!
Supreme Pizza Hand Pies maybe what we all need to have stashed away in our freezer for a quick and super delicious dinner. My family couldn't get enough of these.
Quarantine Pie was a creation I came up with on the fly, at the start of the shutdown. Made up of simple ingredients some of us may have had in our pantry, this recipe was fun and just what I needed to create during a dark time.
I fell in love with Icebox Cakes this year, after making this S'mores Icebox Cake which then, prompted me to make another one for the fall, Pumpkin Icebox Cake. These easy-to-make desserts steal the show and look so elegant with such little effort.
I rephotographed a few of the first recipes I put on the website to better capture their deliciousness, including the Beef Taco Pie with Masa Crust, Butternut Squash, Caramelized Onion and Feta Pie, and the Raspberry Coconut Macaroon Pie, but my favorite I reshared this year was the Pistachio and Mascarpone Pie. It's a unique pie that I'm really proud of!
And finally, the Cranberry Pear Pie Minis was not a recipe I set out to make. Instead, it was born from an idea you all had after sharing with me that you had a plan to make mini pies for the holidays. I turned this community requested idea into a recipe in about a week's time. It was a lot of work but turned out to be one of my most cherished recipes of the year since it really came from you.
Thank you, from the bottom of my heart.
As we end the year, I wanted to give my biggest thanks to you, dear reader. It always means so much to me when you entrust my recipes to create and try something new in your own kitchen. Each time you send me a message, comment, or photo of something you've created with the help of these recipes, it lights me up.
It drives me to continue bringing more ideas and content to this website. Lastly, the sense of community we have developed over something as simple as Pie is truly remarkable. In a year where we have never been more isolated, sharing my recipes has allowed for a feeling of connectivity I never thought possible. I am so grateful for you.
I appreciate your support, and I cannot wait to create even more with you in the new year!
XO Kelli
Some of the links on this page may be affiliate links. Everyday Pie is a participant in the Amazon Associates Program. As an Amazon Associate I earn from qualifying purchases, at no extra cost to you.